Keep Clean, Singapore!, an annual flagship initiative by the Public Hygiene Council Singapore (PHC) aimed to raise awareness and encourage everyone to take personal responsibility for the cleanliness of shared public spaces through litter-picking activities. In 2019, more than 450 organisations conducted over 750 litter-picking activities across Singapore in support of KCS at locations including East Coast Beach, Changi Beach, Pasir Ris Beach, Sembawang Beach and Bishan AMK Park.
In April this year, the PHC launched the inaugural SG Clean Day with all 17 Town Councils. The one-day event encourages residents to keep our estates and parks clean by binning their trash. It also aimed to encourage our residents to organise their own litter-picking activities around their neighbourhood. During SG Clean Day, all Town Councils cease sweeping at open areas and ground levels of housing estates to show the amount of litter when we go without cleaners.
The latest SG Clean Day, which is held quarterly, was marked on 31 October at Bukit Batok's Fuji Hill Park. The event was attended by Mr Murali Pillai, Adviser and MP to Bukit Batok GROs, Mr Lim Biow Chuan, PAP Town Councils Coordinating Chairman, NParks Assistant Chief Executive Officer Mr Tang Tuck Weng, PHC Chairman Mr Edward D'Silva and PHC Deputy Chairman Mr Andrew Khng. Dr Amy Khor, Dr Amy Khor, Senior Minister of State for Sustainability and the Environment was the Guest of Honour for the event.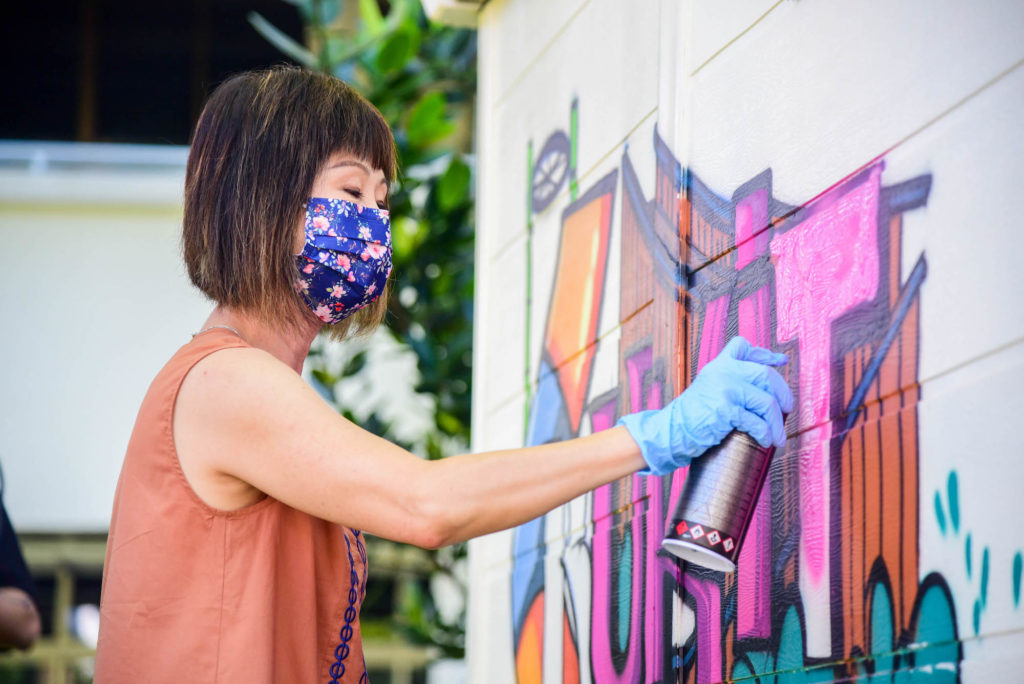 Together with residents and grassroots leaders who attended the event, the special guests conducted a series of litter picking at Fuji Hill Park, basketball court and public carpark in the vicinity.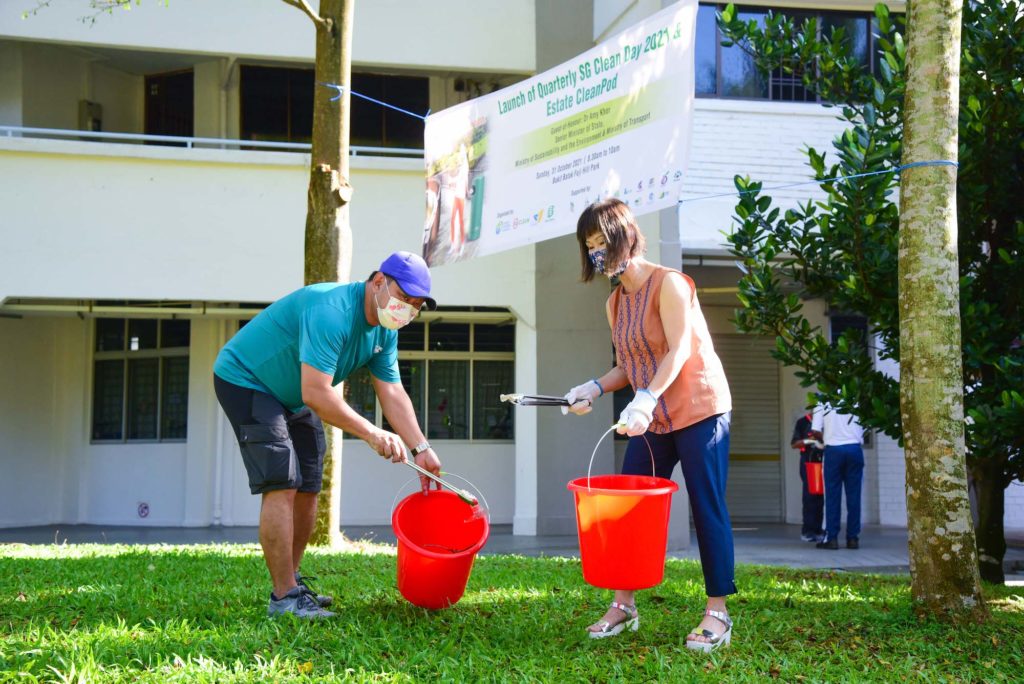 On the same day, PHC also launched its "Estate CleanPod" programme. At this community storage facility, residents can borrow litter picking tools to conduct clean-up in the estate. By introducing the Estate CleanPod, Jurong-Clementi Town Council hopes to empower residents to keep their shared spaces clean while raising awareness of the value of personal ownership and the use of shared resources. With Estate CleanPod, residents can utilise the shared resources and organise their litter picking activities in their neighbourhood at their convenience.
The Cleanpod@ Bukit Batok Fuji Hill Park panel also features a unique boardwalk where residents can enjoy a walk or do some light exercises. In addition, children can also explore the giant tube slides and climb rope obstacles at the site.
Dr Khor also presented tokens of appreciation to our cleaner representatives who have worked tirelessly to keep our estates clean and safe at the event.