Since its opening in 1977, the Science Centre Singapore (SCS) has enthralled generations of Singaporeans as well as foreign visitors with its quirky exhibitions and state-of-the-art features. Ahead of its time when it opened, it is not only one of the shining examples of Singapore's progressive spirit but an iconic presence in the Jurong East neighbourhood. In 2020, it was announced that there will be a new and improved Science Centre at Jurong Lake Gardens, to be designed by globally acclaimed architecture firm Zaha Hadid Architects.
A HUMBLE PROJECT WITH BIG AMBITIONS
A popular attraction among children and grown-ups alike, the initial plan was for the SCS to be a small museum at a rented shophouse. It was to function as nothing more than a visual ode to the role science and technology have played in an era of rapid industrialisation. This changed when Mr Toh Chin Chye, then Minister for Science and Technology, took over the masterplan in 1969 and transformed it into an ambitious S$20 million project that better suited the oasis of knowledge that it was meant to represent.
A design competition was held in 1971, inviting local architecture firms to submit their designs. Among several entries that were received, the design was commissioned out to local firm Raymond Woo Architects.
The trapezoidal building of the SCS has a central lobby as the collection point from which the rest of the building radiates – the exhibit galleries, stores and workshops. This radial concept catered for future expansion without disrupting the operations of the centre during construction activities.
Even in its initial years, the SCS housed over 328 artistic displays of industrial marvels – reflective of Singapore's booming industrial growth – during a more primitive time of the nation's history. It has since expanded to represent Singapore's contemporary scientific excellence, chronicling the ingenuity of some of our most intelligent and revolutionary inventors.
Within two years of its opening, the International Council of Museums – a non-governmental organisation dedicated to museums that fall within the purview of UNESCO – recognised and honoured the SCS as one of the world's best.
REVOLUTIONARY IDEAS
Back in 1987, when the SCS unveiled the Omni-Theatre, Southeast Asia's very first 8k 3D Digital Dome Theatre, it created quite a buzz in the region. During an era when smartphones and high-definition media were not ubiquitous, this revolutionary 276-seat theatrical arena had state-of-the-art visuals and sound systems. Paired with a panoramic 23m dome screen, visitors were in awe of this multi-sensorial experience.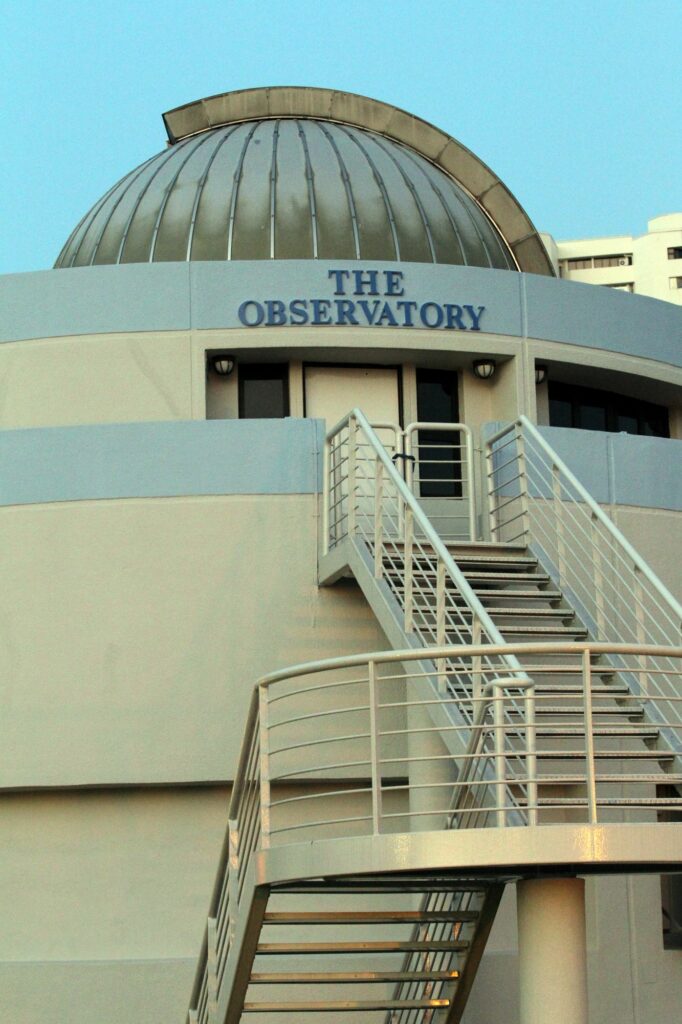 Then came the observatory in 1989, an especially fitting attraction that aimed to address a growing interest in the enigma that lies beyond the realm of the known universe. It gave birth to especially popular programmes such as its signature Astronaut Experience, where visitors can watch live planetarium shows and engage in stargazing. Another attraction, Snow City, which opened its doors in 2000, is Singapore's first permanent indoor snow centre, featuring a myriad of snow- and ice-related activities for all ages.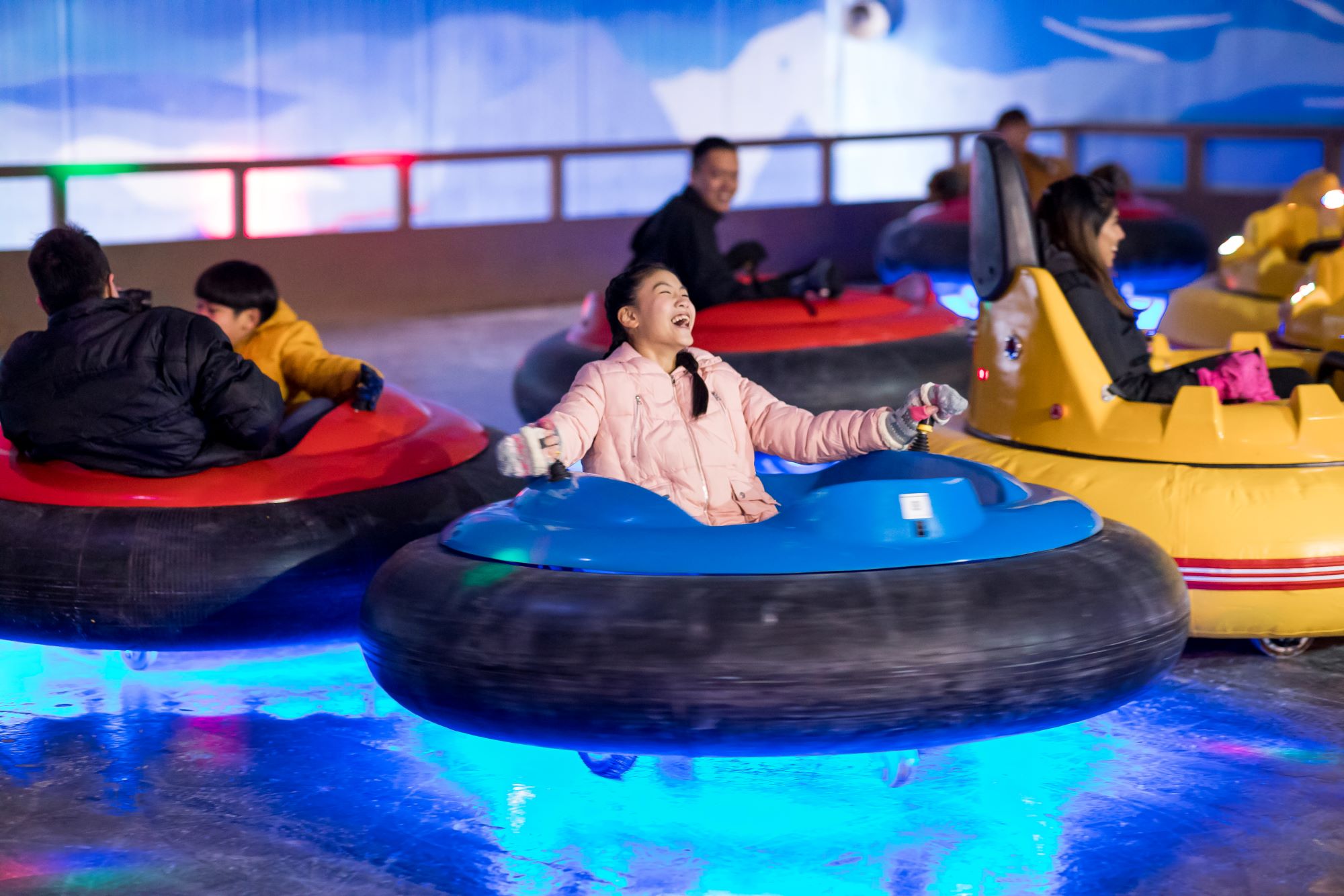 Another fun highlight is Waterworks, which finally reopened after a two-year hiatus. Decked with powerful water turrets, thematic installations as well as a continuous flurry of water streams, this waterpark is popular among young children. While here, make sure to keep a lookout for its iconic water clock tower, which is equipped with an anemometer that measures multiple wind-related metrics and conditions.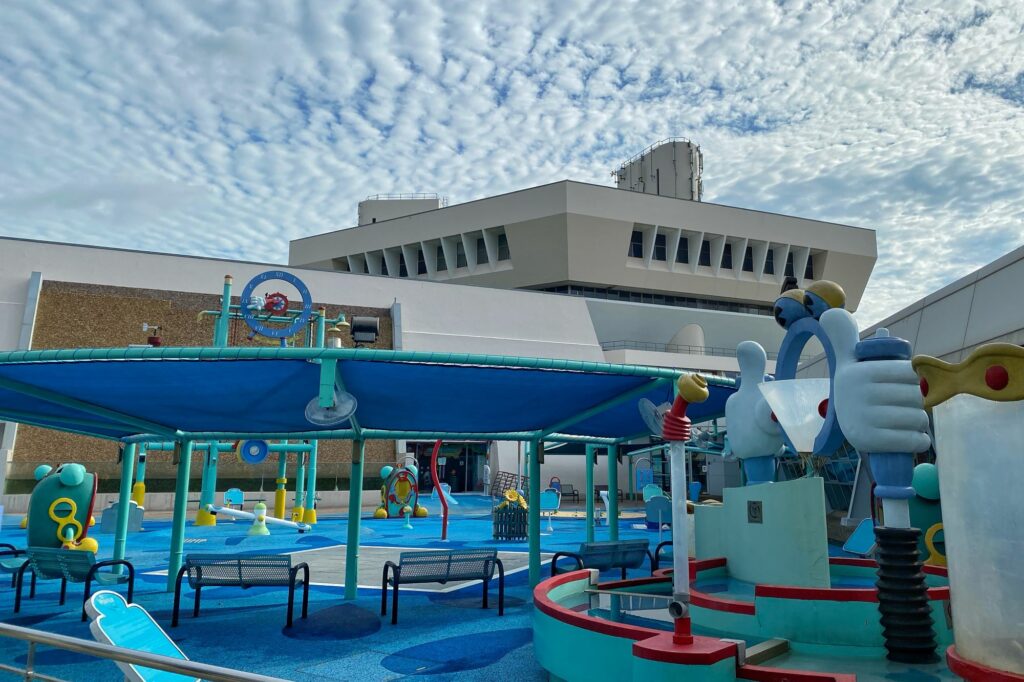 LEARNING SCIENCE, ONE EXHIBITION AT A TIME
Over the years, the SCS has become well-regarded for its ability to showcase matter-of-fact discoveries and theories with thoughtfully crafted exhibitions. Among its first exhibitions, there were installations alluding to the challenges of population growth and energy crises.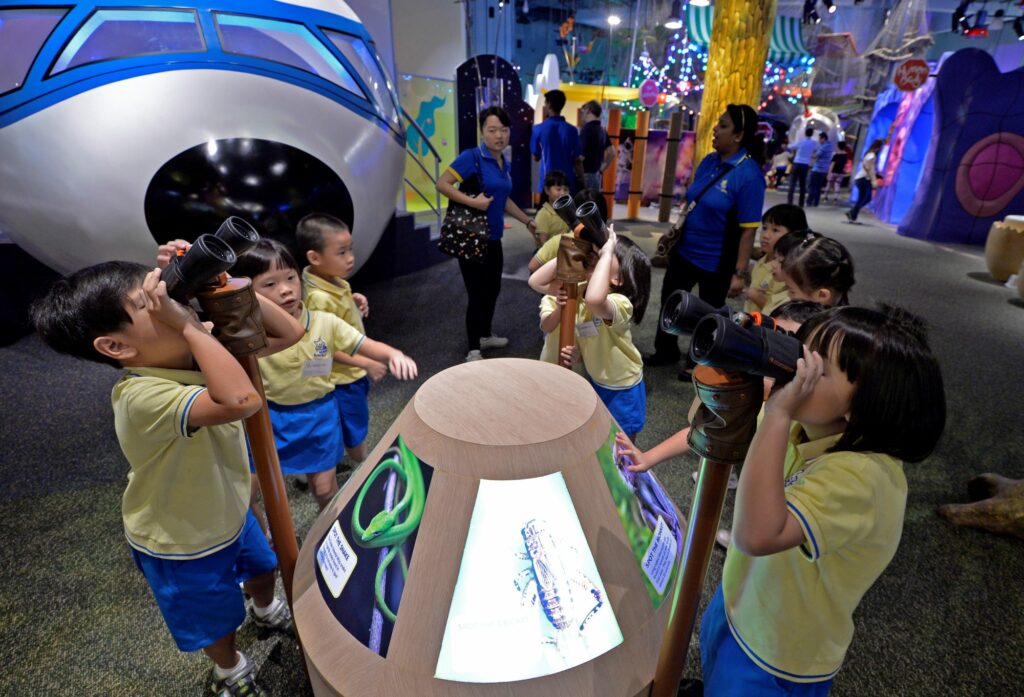 From the complexities of lasers to liquid crystals and modern astronomical discoveries, the exhibitions are, in essence, a reflection of the modern achievements of mankind in the fields of science and technology.
Even topics featuring complex information have always been conveyed through an interactive medium that caters to a diverse range of audiences. For instance, it currently has an entire exhibition dedicated to human waste and sanitation, where participants can better understand the significance of poo and its relation to our health.
SCIENTISTS IN THE MAKING
From the start, the SCS wanted to inculcate a love for the sciences among schoolchildren. To do so, it shifted from a theoretical methodology to a practical one. Students were encouraged to experiment and gain scientific knowledge through hands-on activities.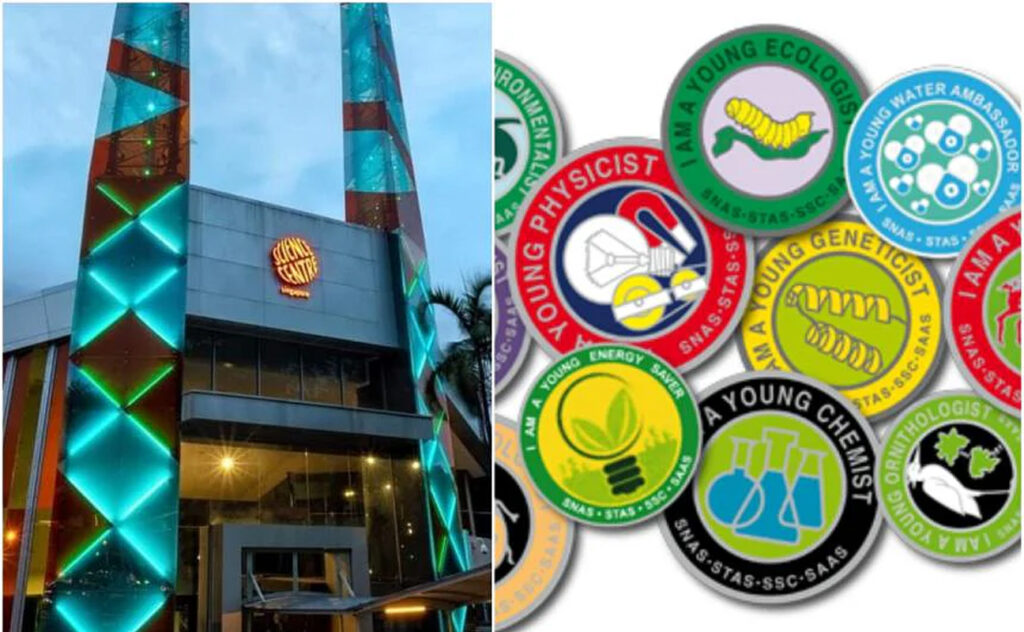 When it first introduced its Young Scientist Badge Scheme – a programme for primary-school students that enabled them to carry out self-directed activities in various disciplines of science – it was an instant hit. Every family wanted a Young Scientist in the household. The programme has since expanded to other fields such as Young Zoologist, Young Botanist, Young Engineer and Young Environmentalist, among a host of other badges under the scheme.
FUTURE FORWARD
The new Science Centre, which is expected to open in 2025, is being described as "the biggest applied learning classroom" for students of all ages. Located next to the Chinese Garden MRT station, it will have an integrated attraction comprising exhibition galleries, laboratories and workshop spaces. Notably, its new high-tech facilities will offer visitors a chance to co-create informative programmes for the benefit of the community at large. While the upcoming facility has generated a lot of anticipation among science enthusiasts, in the meantime, the original Science Centre continues to inspire and pique our interest in all things science.