With work from home being the ongoing practice coupled with some degree of travel restrictions that still remain in place, the situation has prompted many Singaporeans to explore the outdoors locally and stay fit. Recently, the Singapore Government has embarked on a mission to provide residents easy access to playgrounds, nature parks and fitness corners within their neighbourhoods. The Jurong-Clementi area is also blessed with many natural features that make exploring the precinct a joy for residents of all ages and abilities.
Here are six outdoor venues in the Jurong-Clementi Town that you can cycle to, jog or stroll at, and explore with the family.
Jurong Spring Playfields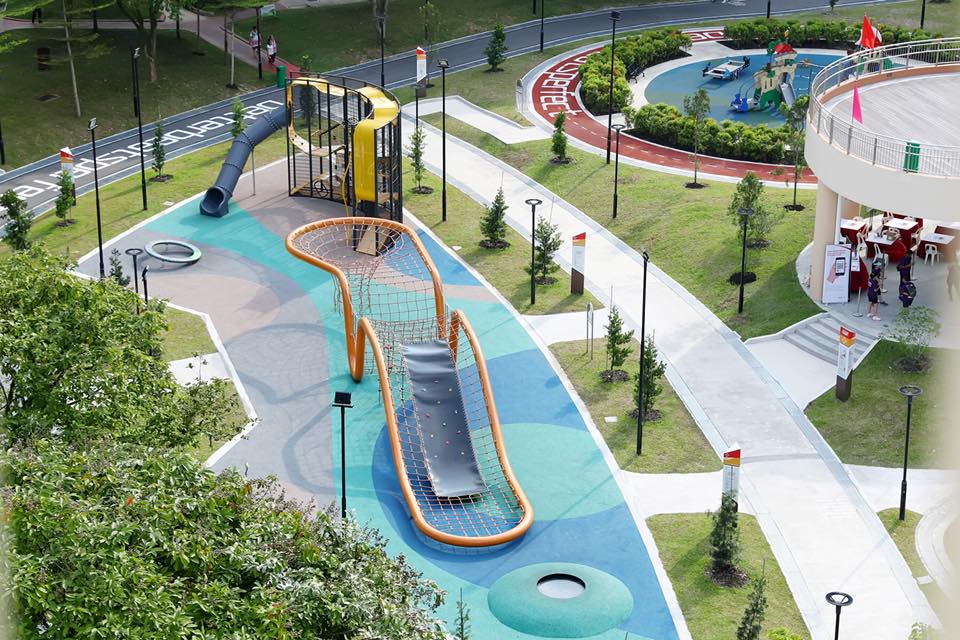 To encourage multi-generational families to get outdoors and lead a healthy lifestyle, the Jurong Spring Playfields was created as the first Sport-in-Precinct back in 2018.
There are three playgrounds for kids to have fun exploring . For the younglings, the nature-themed structure affords small slides, a mini climbing wall, and a net bridge for them to clamber across. Meanwhile, older children will be able to scamper about the yellow vertical playground with a tall tube slide, or up and down the orange structure complete with rope nets and a mini bouldering wall.
Parents will also be able to work up a sweat at the fitness corner by making use of the resistance bands, shoot some hoops at the basketball court, or jog around the red track.
Bukit Batok Neighbourhood Park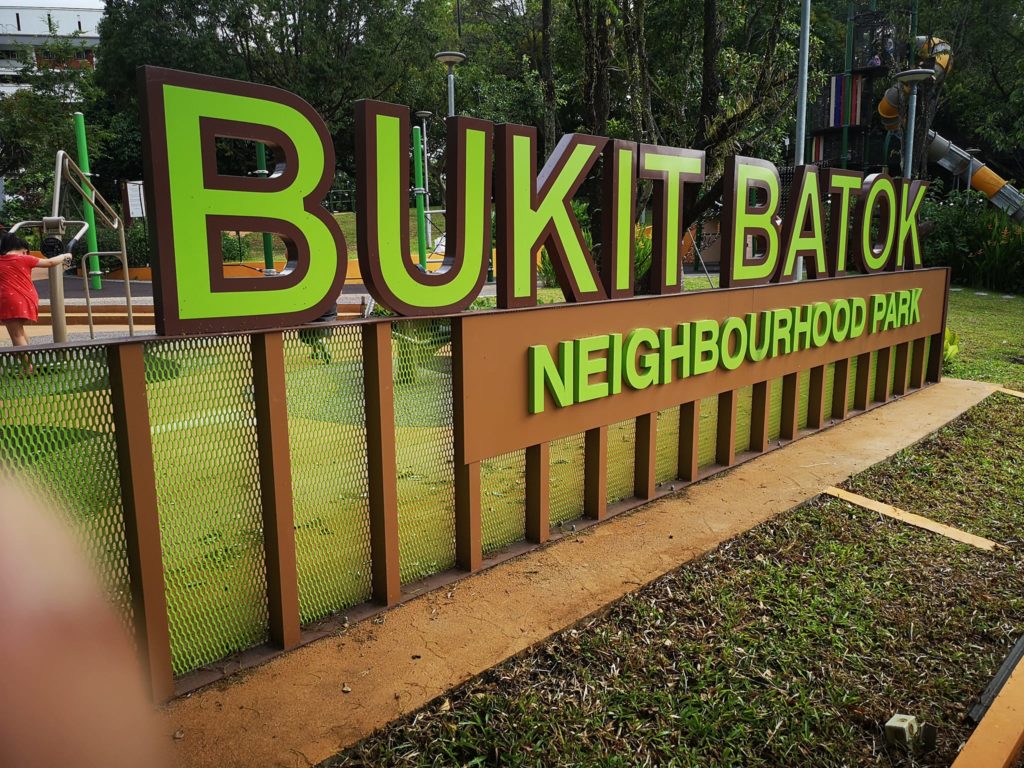 Set among the mounds and knolls, this is the only park on this list with a peak.
Families can ascend the summit platform via a walking-cum-jogging footpath, and stroll – or run – their way up to the lookout point. From that perch, be rewarded with views of the lush greenery and surrounding neighbourhood.
At the foot of the hill are two play areas – a green playground with a merry-go-round, small slide, and lower climbing structures for toddlers; as well as a three-storey-high climbing structure, which older children will love to scurry up before descending quickly in one of two tube slides. There's also a balancing obstacle where kids can try navigating from end-to-end, as well as seven fitness stations placed around the perimeter of the hill for the adults to get more exercise in.
Bukit Batok Sport-in-Precinct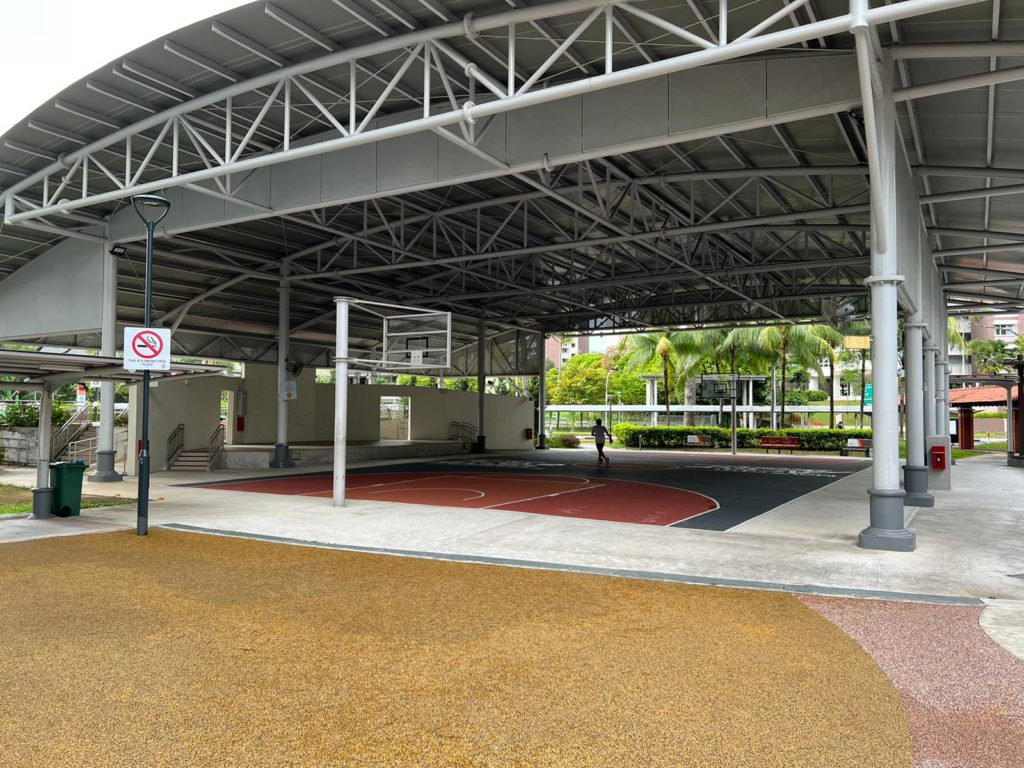 Moulded into the landscape in between blocks 139 and 140 Bukit Batok West Avenue 6 is another multi-generational Sport-in-Precinct area, comprising a playground, sheltered multipurpose court, and a fitness corner.
The fitness corner area features stations such as a pedalling and twisting contraption for grandparents, alongside toddler-friendly swings, a see-saw, and a small slide. Diagonally opposite and nearer towards the road is the much larger tree-themed playground outfitted with climbing ropes, handholds, and slides for the older ones. There's also a green twist rope net structure for more climbing activities, alongside two circular-shaped swings to relax in.
Jurong Lake Gardens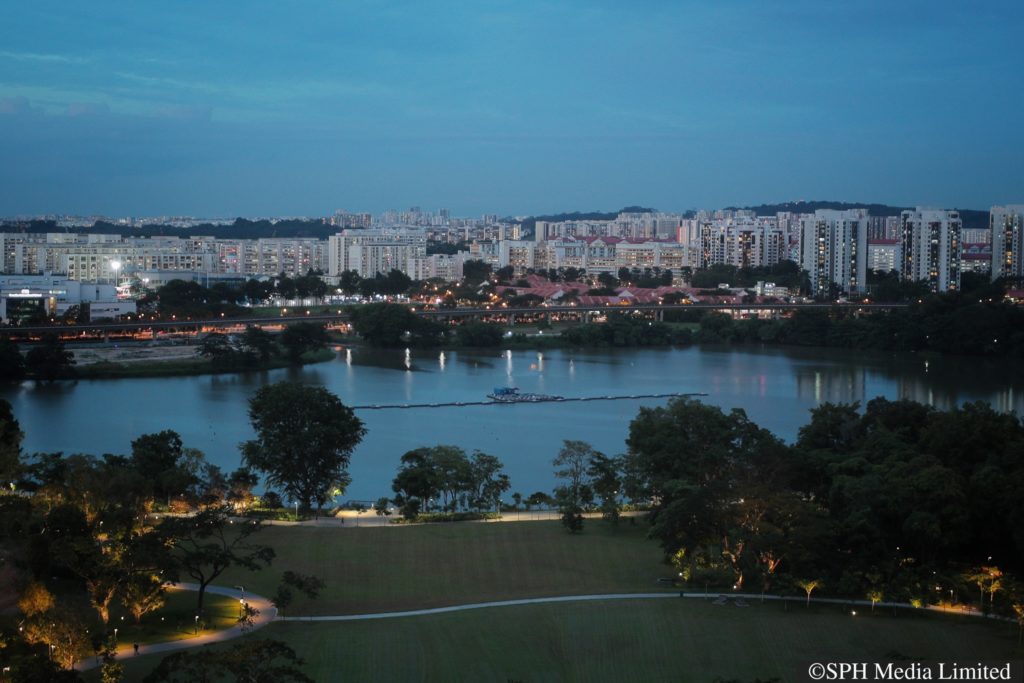 This veritable 90-hectare green lung comprises Lakeside Garden, Chinese and Japanese Gardens, and the Garden Promenade. While, Lakeside Garden is currently open, the rest are under redevelopment.
Visitors can stroll in areas such as the Rasau Walk, a meandering boardwalk along the water's edge or walk along the Neram Streams path, a shallow naturalised stream filled with aquatic plants. Other attractions include the verdant Grasslands, a field of tall grass perfect for the 'Gram; a Butterfly Maze; and even a Dog Run for canines to socialise and stretch their legs.
For a space for children to expend their boundless energy, head to the 2.3-hectare Forest Ramble, a nature-themed play space featuring 13 different installations, ranging from slides and swings to mini trampolines and suspended bridges.
It is also possible to get onto the waters at Passion Wave, with activities such as kayaking and paddle-boating available at reasonable pricing.
Taman Jurong Park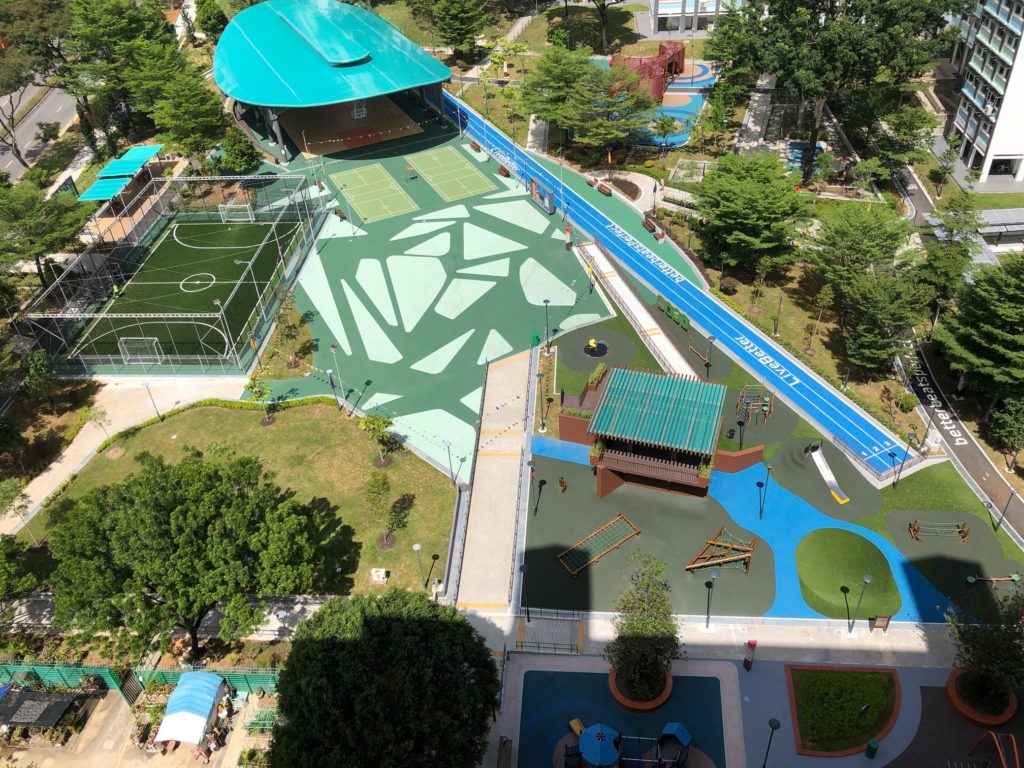 Located among the HDB blocks around Yung Ho Road, this neighbourhood park has several zones catering to everyone, and is the second Sport-in-Precinct in Jurong-Clementi Town. The work was carried out in conjunction with the adjacent Neighbourhood Renewal Programme which was completed in December 2019. It features the very first 100-metre sprint track in an HDB estate and an iconic tree house.
The Adventure Playground is directed at older children. Marked by a large brick-coloured structure, the interconnected play structure features numerous rope floors, tube slides, swings, handholds, and beams. The southern end of the neighbourhood park is more suited for the younger ones. Positioned closer to the ground, see-saws, climbing nets, tunnels and slides have been designed for a safe playtime for children.
Parents taking the young ones to the park can also avail the fitness stations, do sprints along the 100-metre-long track, or shoot some hoops at the sheltered basketball court.
Sensory Park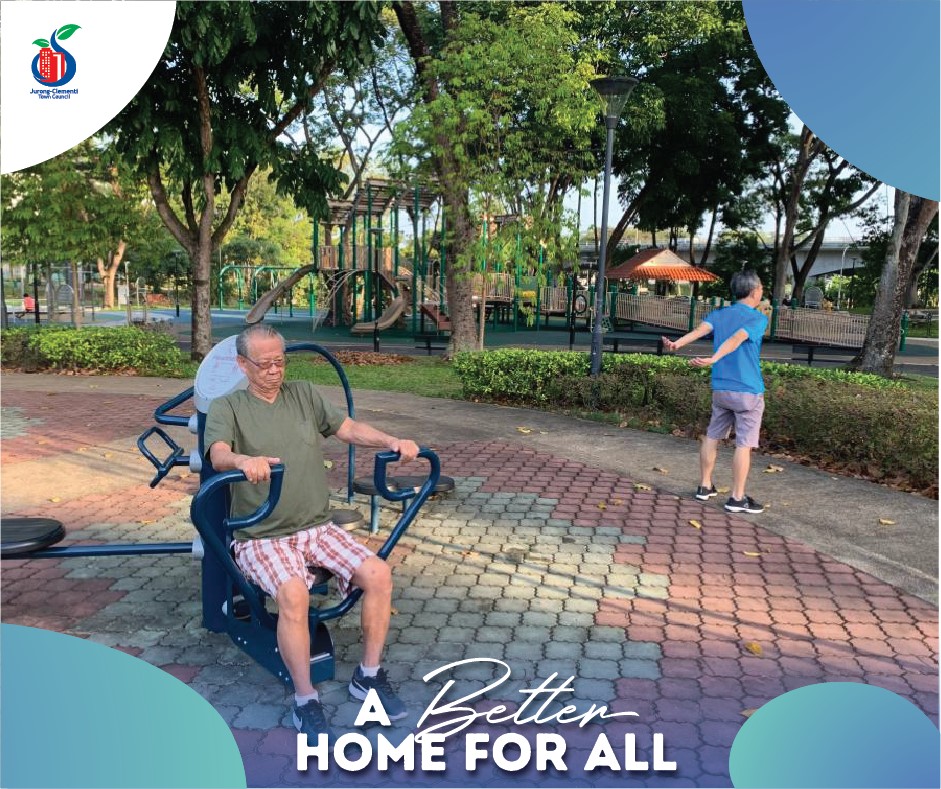 Costing a cool S$1.9 million to construct, the Sensory Park spans three neighbourhood parks in the Bukit Batok, Jurong Central and Yuhua areas.

Aside from linking the three neighbourhoods, the park's linear structure has been fitted with a futsal court, fitness corners, pavilions, sensory gardens, and skateboard shredding areas. Of course, there are playgrounds for children, with plenty of tall slides, and engaging obstacles like rope webs to climb up, over and under.
The Sensory Park is also home to an inclusive playground with specially-installed features such as a wheelchair-accessible ramp and supported swings, allowing children with special needs to have fun with their peers.
Text: Rachel AJ Lee