Did you know that according to a research conducted by the National Environment Agency, Singapore generates 60,000 tonnes of e-waste per year? Common types of e-waste in Singapore include computers, printers, fridges, washing machines and air conditioners. Proper recycling of e-waste is essential as electronics contain valuable raw materials such as precious metals like gold, silver, palladium, copper.
"By recycling our e-waste, we will be able to recover the raw materials which can then be used for production of new items, thus reducing waste generation. This helps to lay the foundation for a circular economy," says June See, PR executive from ALBA E-Waste Singapore. "In addition, e-waste recycling enables us to minimise our environmental impact as we can avoid extracting these resources from our natural environment."
Before recycling your e-waste, you need to know what types of e-waste can be recycled and how you can dispose of them properly. "Previously, one of the common challenges that consumers faced was the lack of awareness on how to dispose or recycle their e-waste properly," notes See.
In response, a centralised nationwide collection system for e-waste was set up in Singapore after the Resource Sustainability Act (RSA) was introduced recently. ALBA E-Waste was appointed as the Producer Responsibility Scheme (PRS) Operator.
Under the RSA, not all e-waste is regulated and can be collected by ALBA E-Waste. For one, there is a difference between regulated and non-regulated e-waste. This can lead to some consumer confusion regarding disposal at the E-Bins that ALBA has rolled out. For instance, residents cannot dispose of small household appliances such as toasters or microwaves at these bins as they are non-regulated e-waste.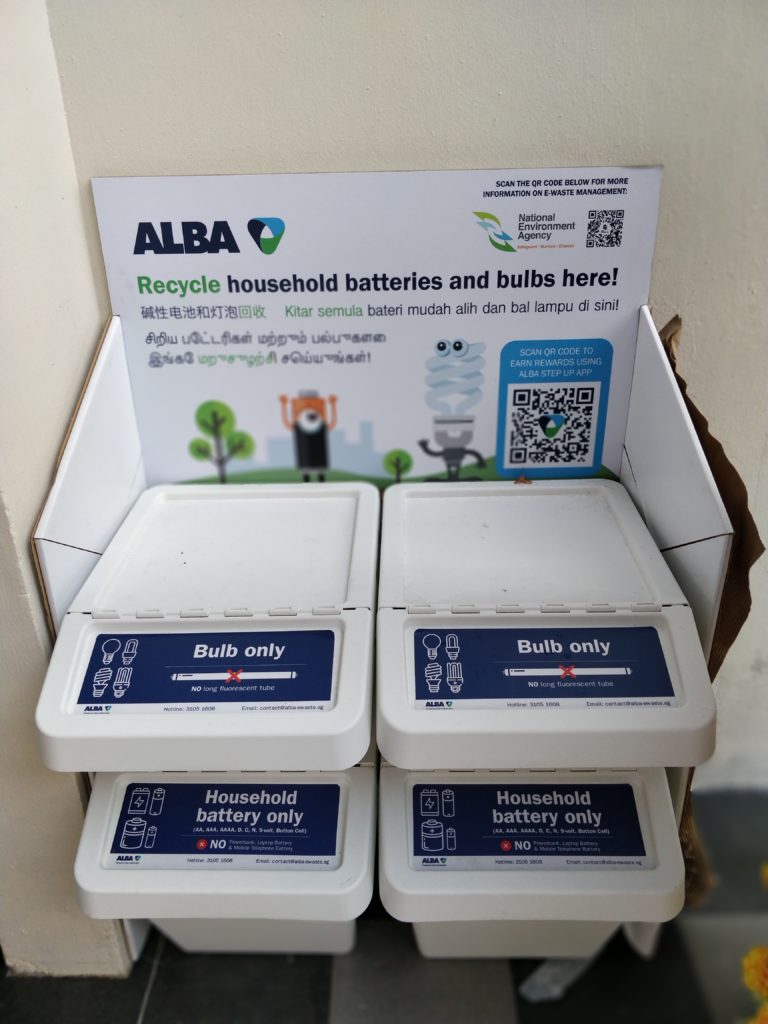 It was deemed essential to set up a proper collection and recycling system in Singapore because without it, e-waste often finds its way to other countries, which may or may not have adequate recycling systems. In these countries, e-waste is often dismantled or treated by the informal sector, working in haphazard conditions. "The substandard working conditions where workers work without proper knowledge and personal protective equipment, and lack of proper facilities for treatment pose direct health risks. It also causes environmental pollution as the hazardous substances within the e-waste could leak to the ground, waterways and air," See explains.
According to the Global E-Waste Monitor 2020, an estimated 98 metric tonnes of CO2-equivalents were released into the atmosphere in 2019 from discarded fridges and air-conditioners, contributing about 0.3 per cent of global greenhouse gas emissions.
An Uptick In E-waste Recycling
Apart from proper disposal, it would help if residents also watch out for damaged e-waste. One common occurrence is swollen batteries in mobile devices. "For phones that have a sealed battery, you may notice the body and screen separating from each other at a corner of the phone," says See. For such situations, you need to get the device repaired by a professional or dispose of them safely if repairs cannot be done.
Due to more e-waste engagement programmes done by schools and community groups, the amount of e-waste collected has been on an upward trend. As of October 2021, ALBA has collected close to 1,900 tonnes (or 1.9 million kg) of regulated consumer e-waste. "This is a positive trend, and we expect it to continue increasing," says See.
To encourage the habit of recycling in Singapore and push for a robust circular economy, ALBA E -Waste has launched an app that rewards the app users who recycle through any of the company's collection channels. Users are rewarded with points on the app, which can then be used to exchange for discounts and deals with the company's partners.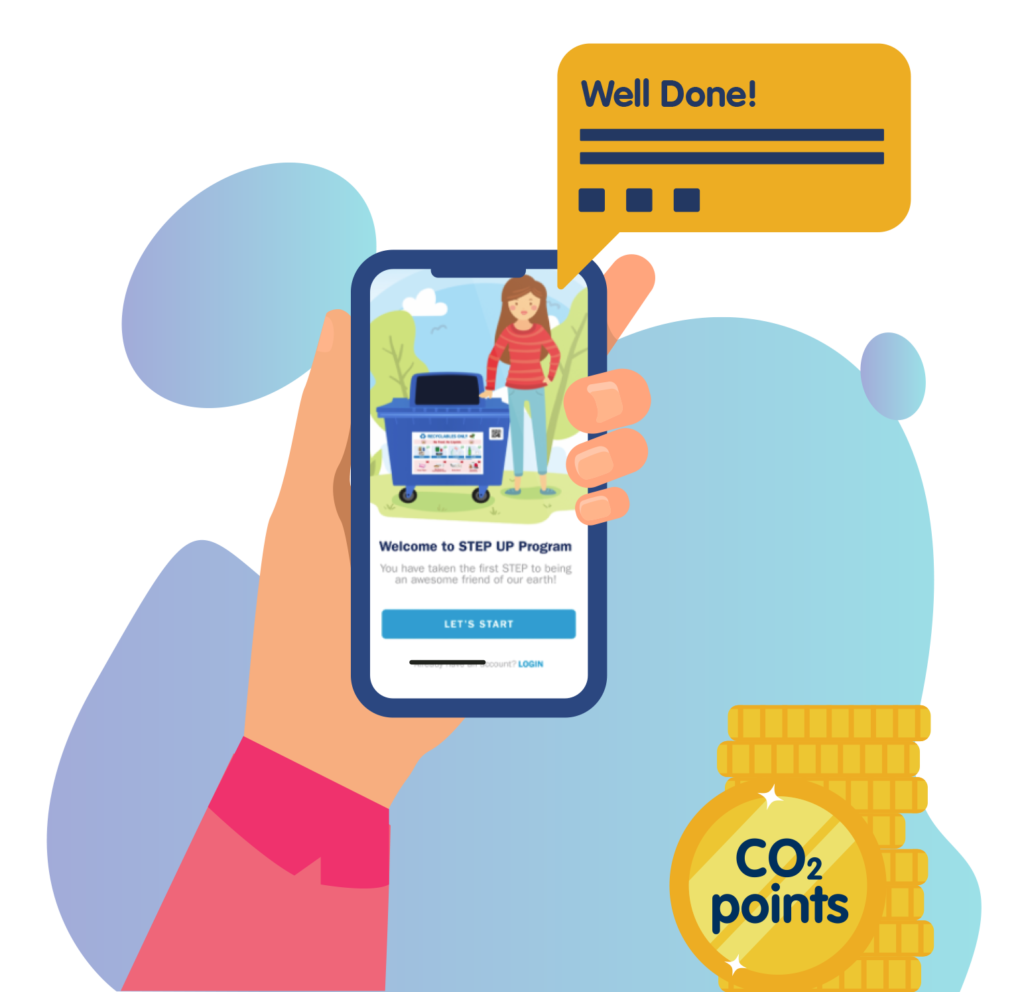 Tips On Recycling E-waste
Here are some steps you can follow to safely dispose of unwanted electronic items and digital devices:
Check whether your e-waste is regulated or non-regulated
If your e-waste is regulated, check which disposal channel under ALBA E-Waste you can recycle your e-waste (e.g. E-Bins, Bulky Waste Removal with Town Councils, Retailer Take Back)
For any data containing devices like phones or laptops – erase your data first
Bring your e-waste down to the nearest disposal channel to you
Dispose only the e-waste, and not any packaging like plastic bags or cardboard boxes
Here is the list of e-waste collection points in Jurong-Clementi for the residents' convenience:
CapitaLand JCube – 2 Jurong East Central 1, rear entrance
Clementi CC – 220 Clementi Avenue 4, main entrance
German Centre – 25 International Business Park, main lobby
IMM – Jurong East Street 21, loading bay
Jurong Spring CC – 8 Jurong West Street 52, Jurong Spring CC, lobby
Passion Wave @ Jurong Lake Gardens – 100 Yuan Ching Rd, reception
Taman Jurong Shopping Centre – 399 Yung Sheng Road, Taman Jurong Shopping Centre, common corridor
Fairprice @ 10 Bukit Batok Central – 10 Bukit Batok Central, #01-08
Fairprice @ 135 Jurong Gateway Rd – 135 Jurong Gateway Rd, #01-337
Fairprice @ 345 Jurong East 31 – 345 Jurong East ST 31, #01-29
Fairprice @ 66 Yung Kang Rd – 63/66 Yung Kang Rd, 66 Yung Kang Road, #01-119 and #02-119
Fairprice @ Taman Jurong Shopping Centre – 399 Yung Sheng Rd, Taman Jurong Shopping Centre, #01-35
Giant @ IMM – 2 Jurong East Street 21, #01-100
Sheng Siong @ 154A Bukit Batok West Ave 8, #01-01
Sheng Siong @ 292 Bukit Batok East Ave 6, #01-02
Sheng Siong @ 3 Yuan Ching, #01-01A/02
Sheng Siong @ 544 Jurong West St 42, #01-97
Cold Storage @ West Mall, 1 Bukit Batok Central Link, #B1-01
Giant @ 284 Bukit Batok East, #01-251
Best Denki @ IMM – 2 Jurong East Street 21, IMM, #03-33, in-store
Cash Converters @ 135 Jurong Gateway Road – 135 Jurong Gateway Road, Buyer's Office
Challenger @ IMM – 2 Jurong East Street 21, IMM, #02-23, in-store
Challenger @ JEM – 50 Jurong Gateway Road, JEM, #04-01, in-store
Courts @ JEM – 50 Jurong Gateway Road, JEM, #04-30, main entrance
Fairprice @ JEM – 50 Jurong Gateway Road, JEM, #B1-21/22 & #B3-01, Cashier Area
Harvey Norman @ West Mall– 1 Bukit Batok Central Link, West Mall, #03-06 TO 09, in-store walkway
M1 @ IMM – 2 Jurong East Street 21, IMM, #01-53
M1 @ West Mall – 1 Bukit Batok Central Link, West Mall, #01-16
Popular Singapore @ Clementi Mall – 3155 Commonwealth Avenue West, Clementi Mall #05-01 to 05
Popular Singapore @ West Mall – 1 Bukit Batok Central Link, West Mall, #04-02
Popular Singapore @ Westgate – 3 Gateway Drive, Westgate, #04-26/27
Bukit Batok Public Library – 1 Bukit Batok Central Link, #03-01
Clementi Public Library – 3155 Commonwealth Avenue West #05-13/14/15
Jurong Regional Library – 21 Jurong East Central 1