As part of the Bukit Batok Green Plan to encourage residents to participate in environmentally sustainable activities, a woodcarving interest group was formed in October 2021. Every Saturday, the members and instructor come together to learn about different woodcarving techniques and how to use recycled wood to make different artworks.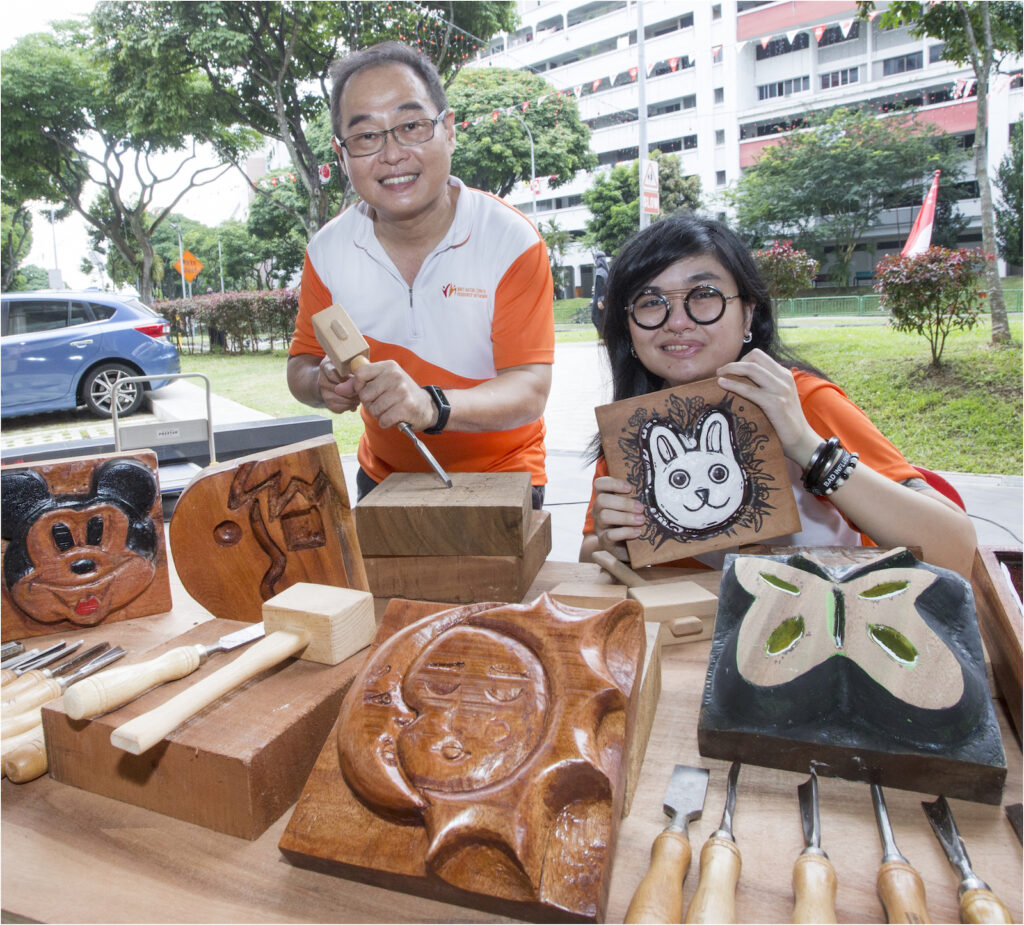 The interest group appealed to Bukit Batok resident Ms Ang Ying Xian, 29, who was looking for ways to spend more time bonding with her father, Mr Ang Hock Guan, after returning from the US with a Master's degree in Communication Design. Mr Ang, who is a Bukit Batok resident with a keen interest in carpentry, joined the woodcarving interest group. Seeing this, Ms Ang, too was motivated to join.
"What I studied was mainly about drawing and creating art in a 2D medium. Woodcarving allows me to practice a different type of art form," she says.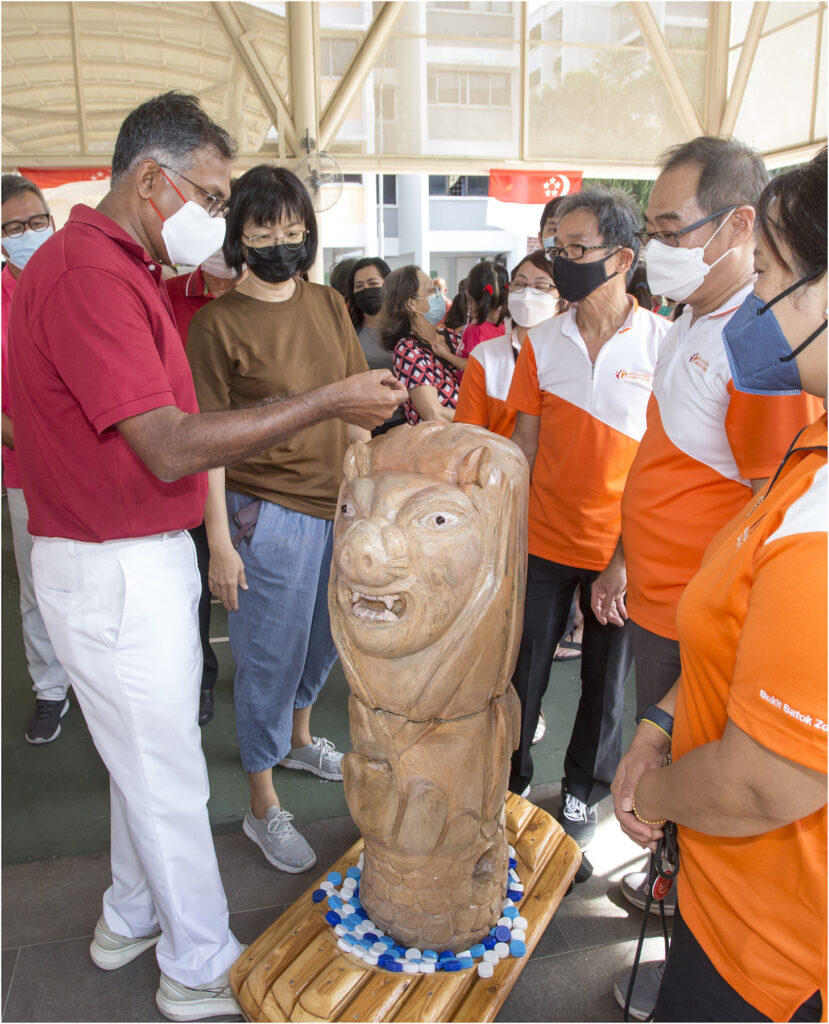 Another member of the interest group, Mr Eng Lai Kee, 55, says that its eight members collect discarded bedframes and furniture from void decks and use them in their woodcarving. Recently, they also used wood from trees that have been displaced due to the development of the upcoming Jurong Region Line. The initiative has seen the group create several wooden artworks, including a Merlion sculpture and an orchid plant.
Sixteen of the felled trees from the Parkland area, located at Block 172 to Block 180, were preserved by the relevant authorities. The woodcarving interest group uses a portion of these trees for their artworks. These works are not for sale, but are showcased in the neighbourhood.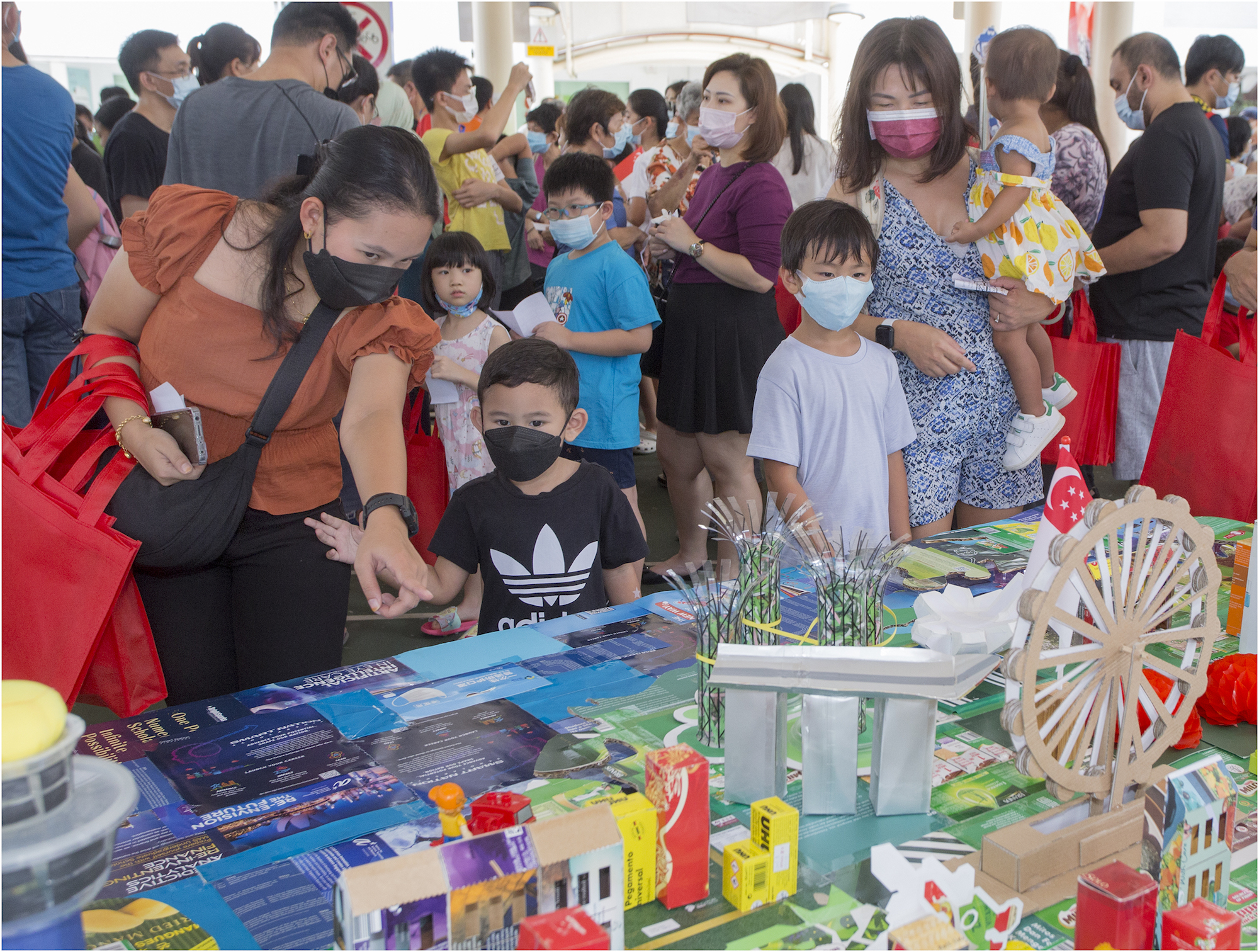 Guided by their instructor, the group first made a clay mould of the Merlion and examined the best way to approach the woodcarving process before proceeding to create the final iteration. Mr Ang also used recycled materials and wood to create an artistic reinterpretation of the Singapore Flyer.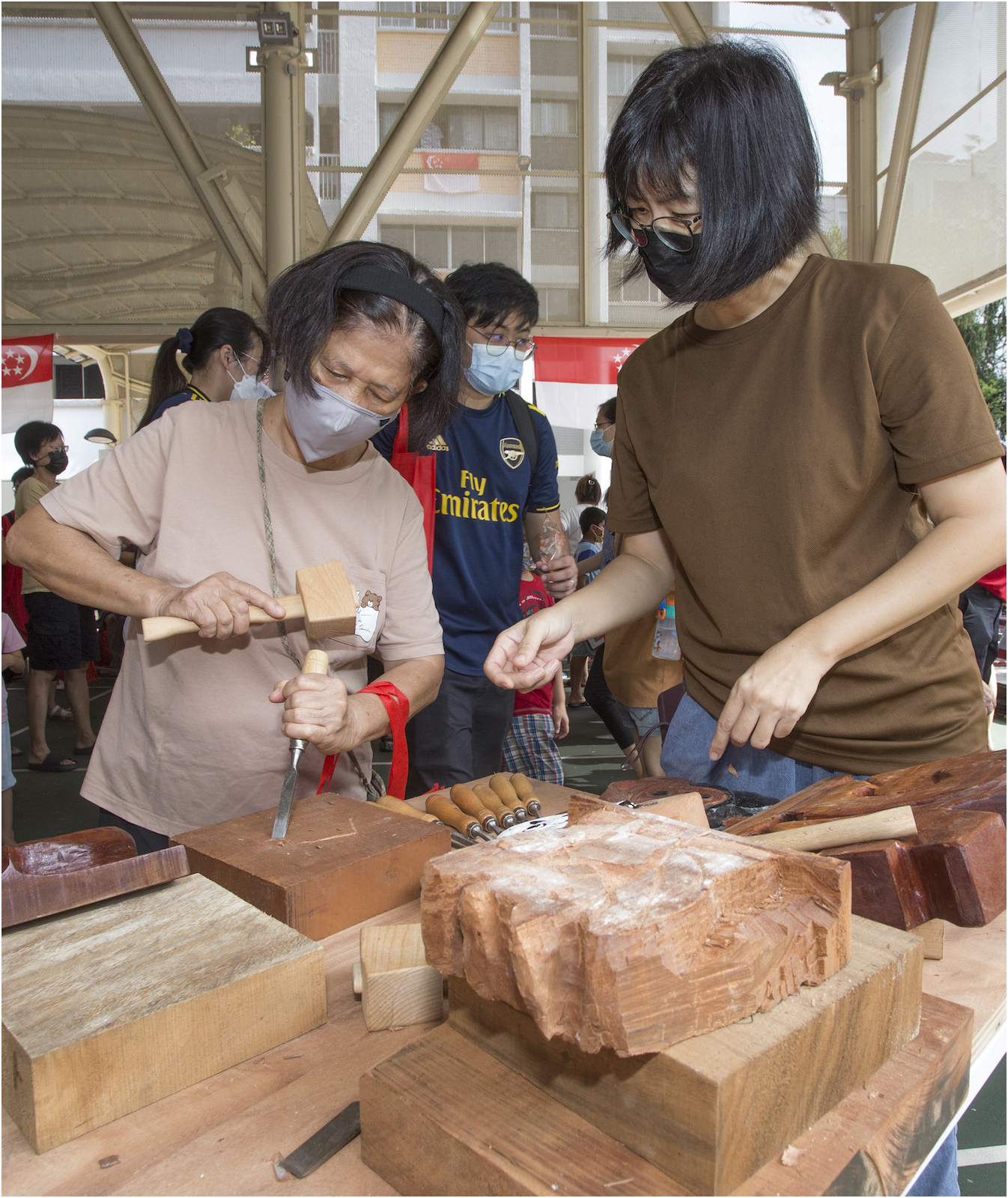 "It is good that we are upcycling the felled trees to create artworks so that they won't go to waste," says Mr Eng. Naturally, the underlying sustainability message resonates strongly with the participants. Ms Ang says she finds it meaningful to create wooden art pieces from recycled wood and felled trees. "Previously, I thought that when trees are cut down, they can only be used to make furniture. But it is wonderful that we can also create artworks out of them and bring them home with us," she adds.
In the future, the group plans to create more functional and everyday utilitarian items, such as wooden spoons and rolling pins from the felled trees.
Community-driven sustainable initiatives such as the woodcarving interest group not only create a better understanding of the environment by shedding light on the tree varieties, they also help residents forge a stronger connection through their shared passion.