In the past few years, the Jurong-Clementi Town Council (JRTC) has carried out a number of upgrading programmes and improvement works in Jurong Spring, enabling its residents to enjoy better facilities. Moving forward, its new five-year masterplan for 2021 to 2025 will allow them to have better access to improved connectivity and work-life balance while fostering strong social bonds in the community.
Commuting for work and social activities will soon become a breeze when the new Corporation MRT Station is built under the upcoming Jurong Region Line (JRL). With the upcoming Jurong Innovation District, which is a 600-hectare development that comprises five precincts – including Tengah, Bulim and the Nanyang Technological University – residents will have plenty of opportunities to work closer to home. They will be able to use the JRL to travel to the Jurong Innovation District, which will house an innovative ecosystem of research and development institutions, high-technology companies specialising in technologies like automation and artificial intelligence, as well as the new 10-hectare Bulim Park.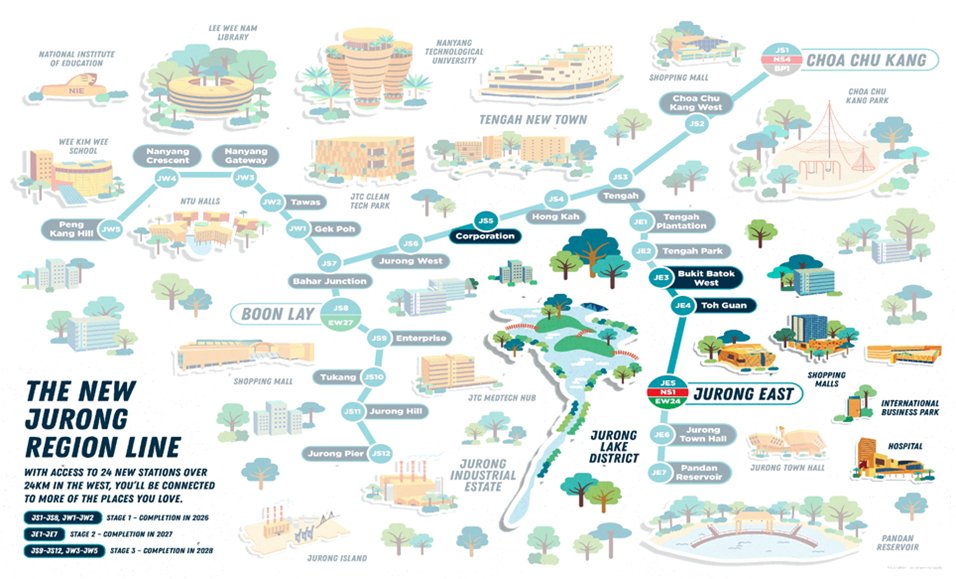 Those who enjoy cycling can also look forward to a new round island route in Jurong Lake Gardens, which is scheduled for completion in 2021. To harness solar energy, the Housing & Development Board (HDB) has installed solar panels at 30 HDB blocks in Jurong Spring. To drive home the importance of recycling, Cash for Trash stations can also be found at Block 456 Jurong West Street 41.
Around 93 per cent of the eligible precincts – or 7,971 units – in Jurong Spring has completed the Neighbourhood Renewal Programme (NRP). One recent NRP completion took place at Blocks 537 to 542 and 552 to 559 Jurong West Street 42/Avenue 1.
Having spent $10.9 million since 2015 for repair and redecoration, including the replacement of water pipes and refuse chute flushing system, the Town Council is embarking on 10 more repair and redecoration projects in various parts over the next five years.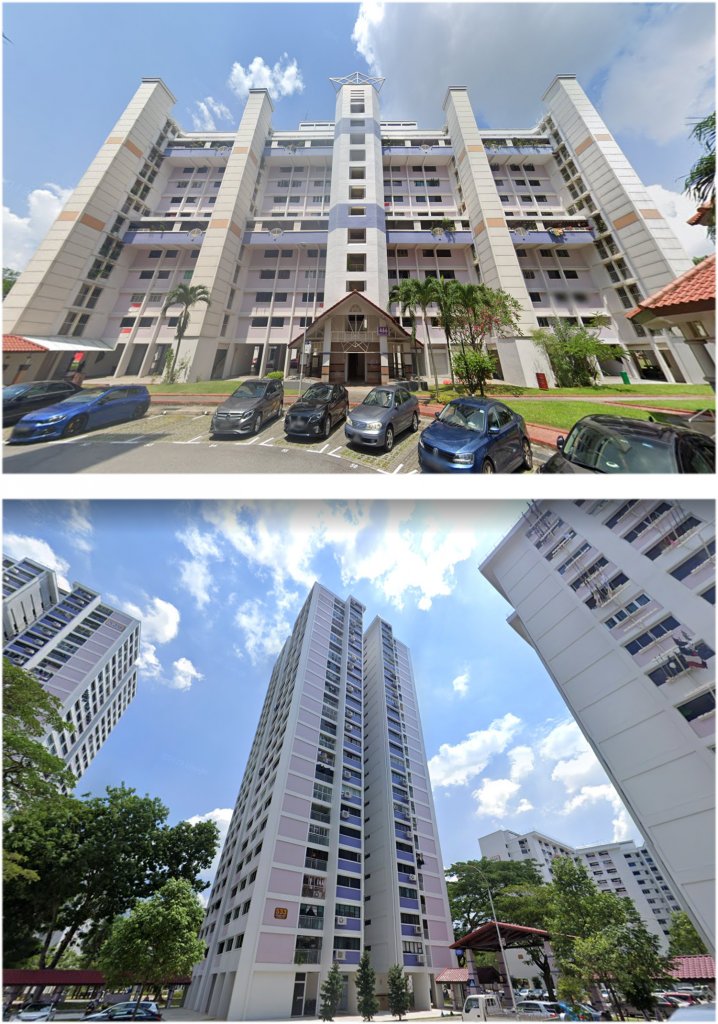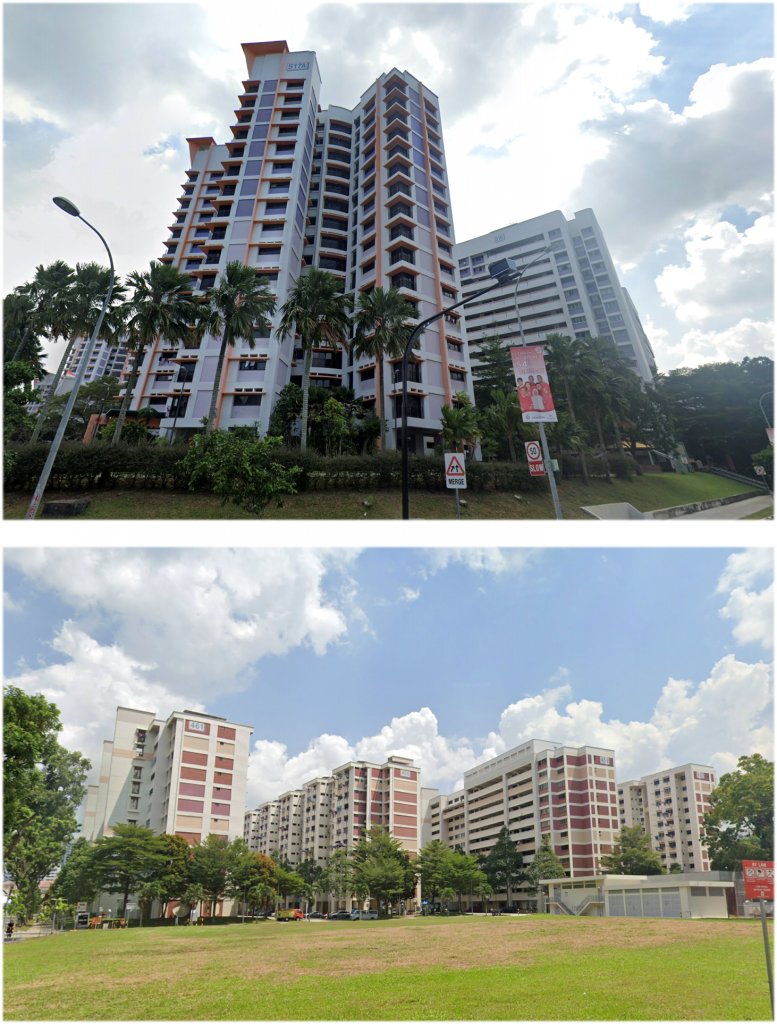 Over this period, the JRTC will also spend $2.5 million to improve the overall living environment. These include the construction of a communal garden in front of Block 511 Jurong West Street 52, and the upgrading of barbecue pits at Block 532 Jurong West Street 52.
A new roof over the existing ramp from Block 457 Jurong West Street 41 to the nearest bus stop will also be built. The fitness corner at Block 530A Jurong West Avenue 1 will also undergo a facelift.
Some of the past improvement projects that the Town Council has undertaken include the conversion of steps to ramp near Block 535 Jurong West Street 52, as well as the upgrading of a residents' corner at Block 549 Jurong West Street 42. Other new facilities include a multi-generation community garden at Block 458 Jurong West Street 41.
Several of the Residents' Committees have also successfully implemented the community gardening programmes in their zones. Today, in Jurong Spring, there are 10 community gardens. It's noteworthy that the Evergreen Garden at Block 522 Jurong West Street 52 was the first allotment garden in the estate with 54 plots.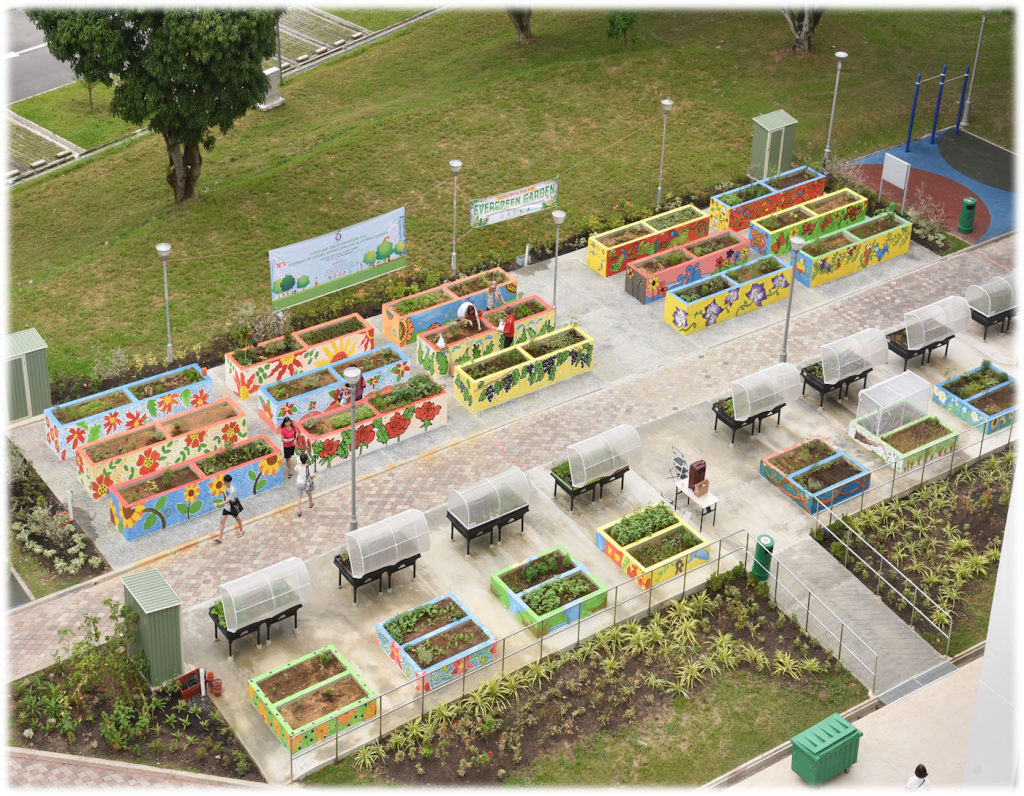 Giving others a leg up by improving social mobility is also part of communal living, and residents who need social service help can contact the various facilities in Jurong Spring, including Touch Home Care, the Red Cross Day Activity Centre for the Disabled and the Public Free Clinic Society.
For more details of the Jurong-Clementi Town Council Five-year Master Plan, please click here.