As more Singaporeans step forward to ensure that their surroundings remain clean and green, the number of events that place emphasis on greening our precincts and keeping them litter-free has increased significantly. These events are held periodically and have witnessed a growing awareness and participation among residents. Here are a few of these events that took place recently in the Jurong-Clementi neighbourhood.
Residents join hands for a clean and green Yuhua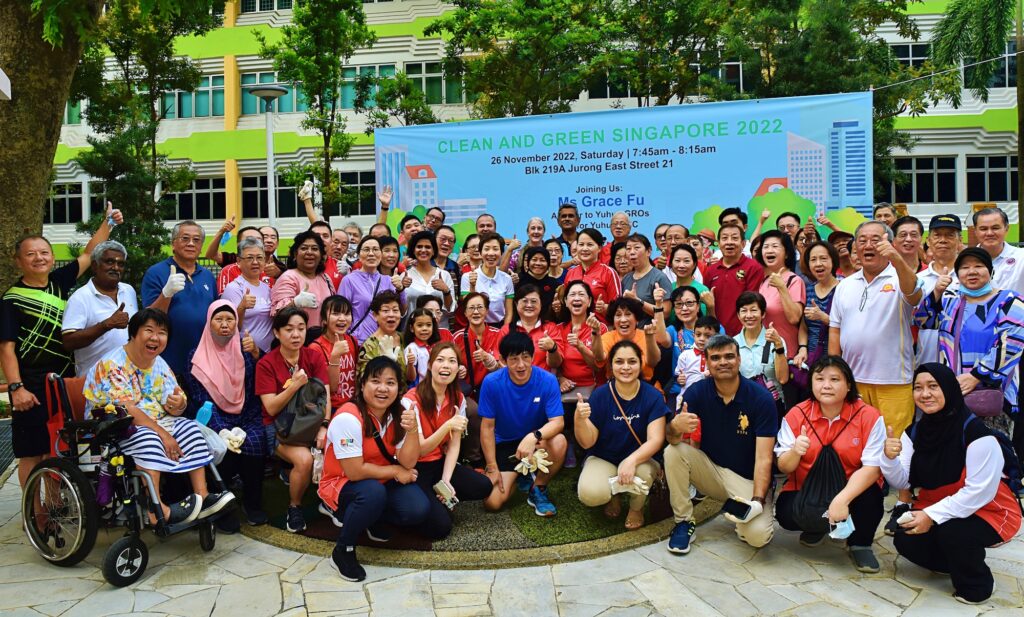 More than 50 residents came together to participate in a tree planting and litter-picking activity as part of the Clean and Green Singapore campaign at the neighbourhood park at Blk 219A Jurong East St 21. Before commencing the tree planting activity, Ms Grace Fu, Minister for Sustainability and the Environment and MP for Yuhua SMC, said the event reaffirmed Singapore's commitment to climate conservancy and its goal to become a liveable and sustainable city. Ms Fu planted a Diospyros Buxifolia, which can grow up to 35 metres tall. It is a tropical tree commonly found in Southeast Asia and countries such as India and Sri Lanka. Residents also helped to plant shrubs and laid gravel chipping and mounting at the flower beds in the park.
Bukit Batok East residents root for more greenery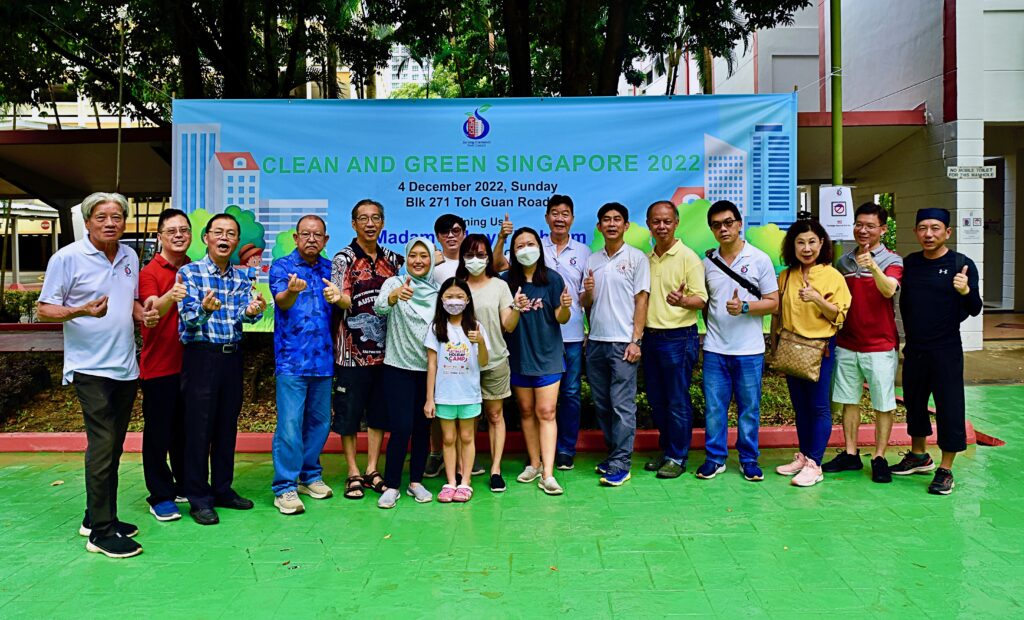 A group of Bukit Batok East residents gathered at Blk 271 Toh Guan Road to participate in a tree planting exercise. They were joined in this endeavour by Madam Rahayu Mahzam, Senior Parliamentary Secretary for the Ministry of Health and Ministry of Law, and MP for Bukit Batok East.
Together, they planted the Syzygium Myrtifolium variety or commonly known as the Eugenia tree. It is a perennial tree with a dense bushy crown that can be trimmed regularly into various shapes. Regular trimming helps the shrub produce new leaves on the pruned surfaces. This hardy plant's leaves emerge reddish, turning red-brown before eventually turning green. It produces powderpuff-like flowers that range from cream to white in colour.
Building a green oasis in Bukit Batok
Bukit Batok SMC celebrated the time-honoured tradition of Tree Planting Day on 10 December 2022. Mr Murali Pillai, MP for Bukit Batok SMC, and a group of residents planted Lagerstroemia Floribunda trees at the green space near Blk 293D Bukit Batok St 21.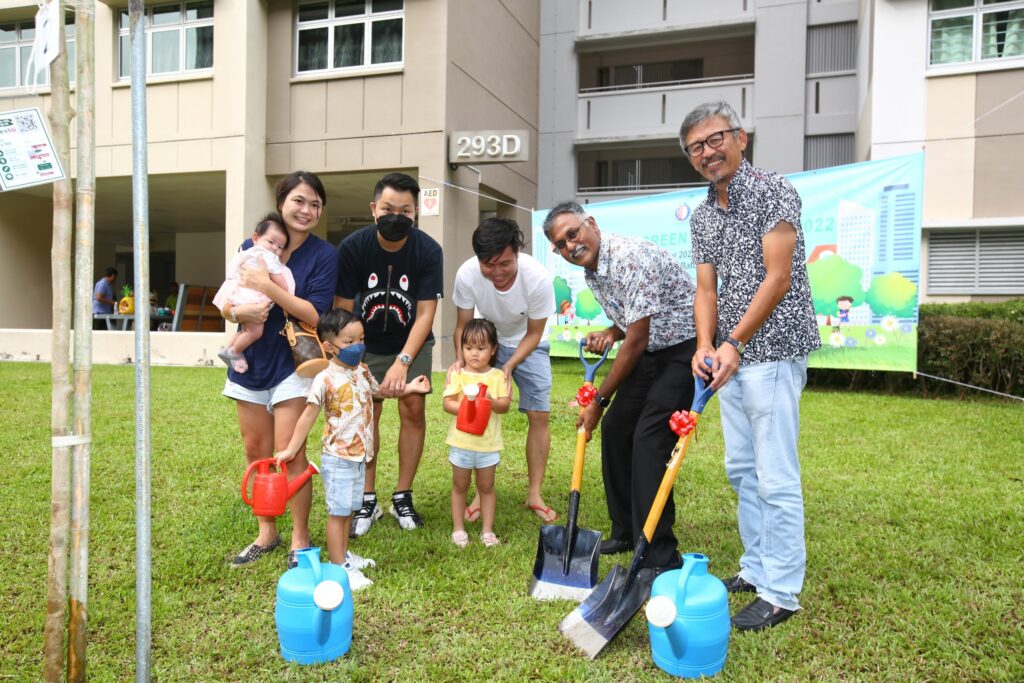 Mr Pillai said that such events will help Singapore build a green oasis and protect the country and the Earth for future generations. "It's also important that we incorporate a green consciousness into our daily lives and continue to let in more oxygen into our environment," he added.
Greening Clementi estate with more tree planting
On 26 November, many residents gathered around Blk 349 Clementi Ave 2 to participate in a tree-planting event as part of the Clean and Green Singapore movement. Dr Tan Wu Meng, MP for Jurong GRC, planted a Diospyros Buxifloia tree with the residents. In total, five trees were planted at the event. To date, 22 trees have been planted in the Clementi division.