When it comes to eating out, Singapore is blessed with many choices catering to all lifestyles, diet preferences and taste buds. In Jurong-Clementi Town, we have a plethora of choices. Whether you have a preference for more vegetables and grains, or have dietary restrictions, these eight shops and cafes dish out delicious, meat-free grub.
Ru Yi Yuan Vegetarian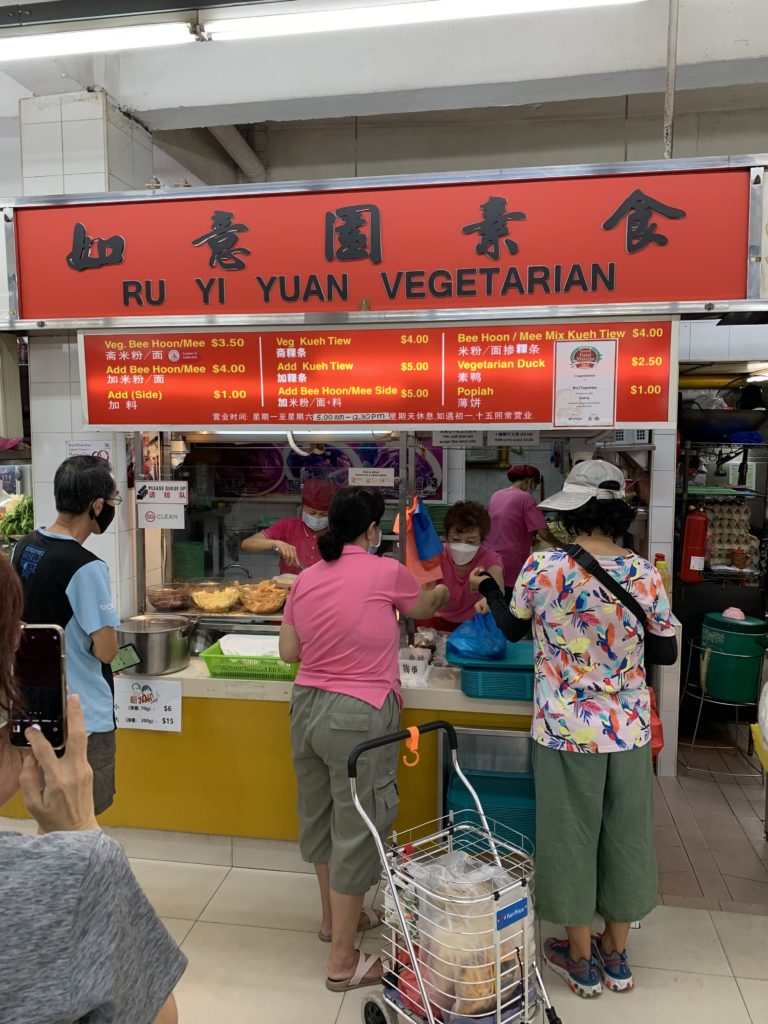 Ru Yi Yuan Vegetarian has several stalls located throughout Singapore, and is easily identified on weekends with its long, snaking queues. The menu at the Kopitiam outlet in Bukit Batok comprises popular items such as stir-fried bee hoon, noodles or kuay teow, topped with an assortment of mock meats – that exudes a hint of smokiness – along with fried beancurd strips and vegetables. There are also add-on options such as vegetarian duck and deep-fried spring rolls.
273 Bukit Batok East Avenue 4, #01-78, Kopitiam, Singapore 650273
Ginga Vegetarian Food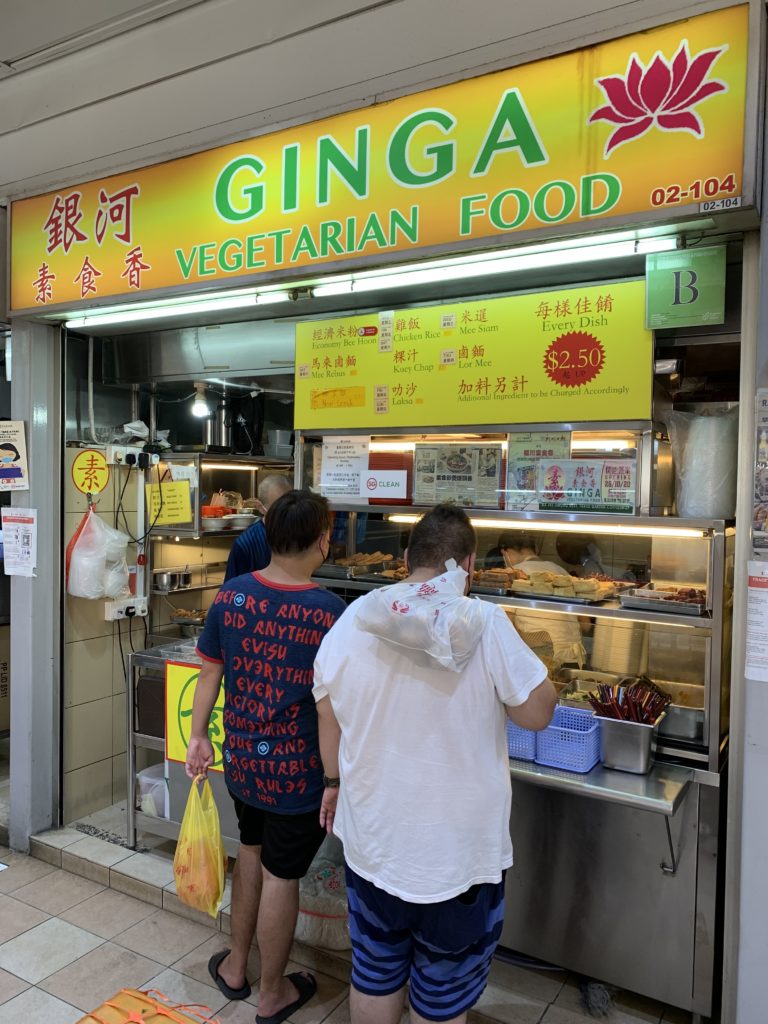 At first glance, Ginga Vegetarian Food, situated at Taman Jurong Market and Food Centre, resembles a typical economy rice stall thanks to its wide variety of cooked items on display ranging from stir-fried brinjal to tofu squares. Aside from the staple of vegetarian bee hoon and its regular toppings, Ginga also offers its take on laksa, kuey chap and lor mee, as well as Malay dishes such as mee siam and mee rebus.
3 Yung Sheng Road, #02-104, Singapore 618499
Ru Yi Su Shu Shi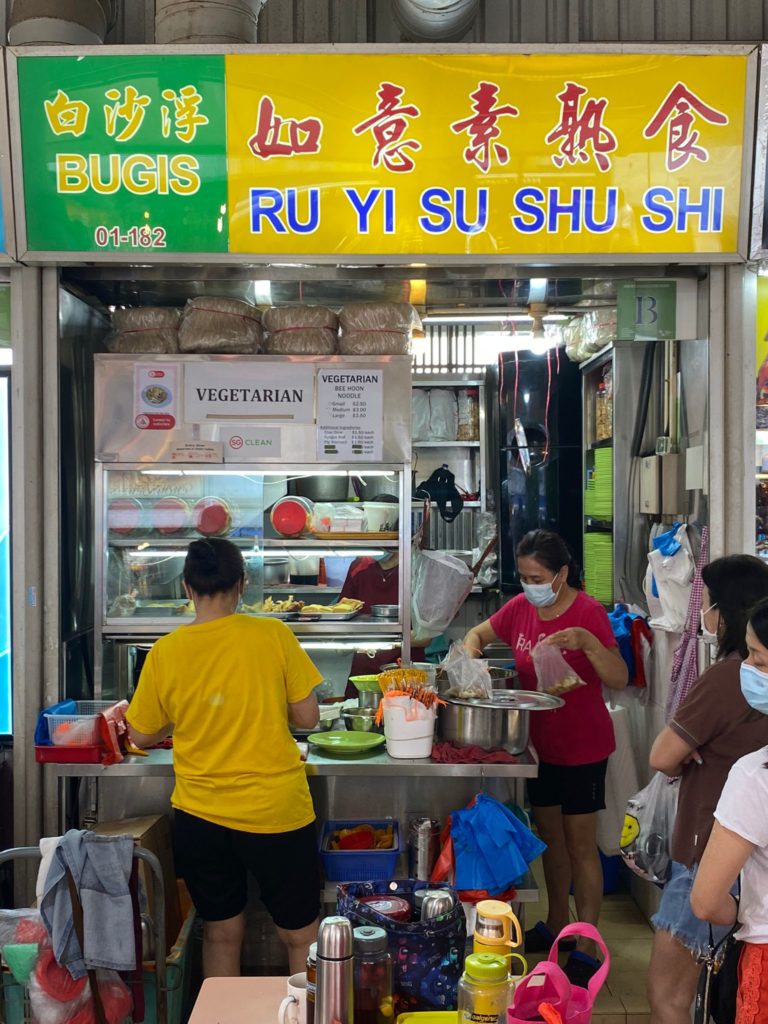 This eatery in Jurong West 505 Market and Food Centre has only one thing on its menu – vegetarian bee hoon and noodles. But it's the only stall on this list that offers it in varying portions: small, medium or large. Its medium plate is substantial for brunch, and comes topped with crisp beancurd skin, cabbage, mock char siew and fungus roll slices. Ingredients like mock pig stomach, mock seaweed chicken, larger pieces of beancurd skin or spring rolls can also be added for an additional cost.
505 Jurong West Street 52, #01-182, Singapore 640505
Unicuz Vegetarian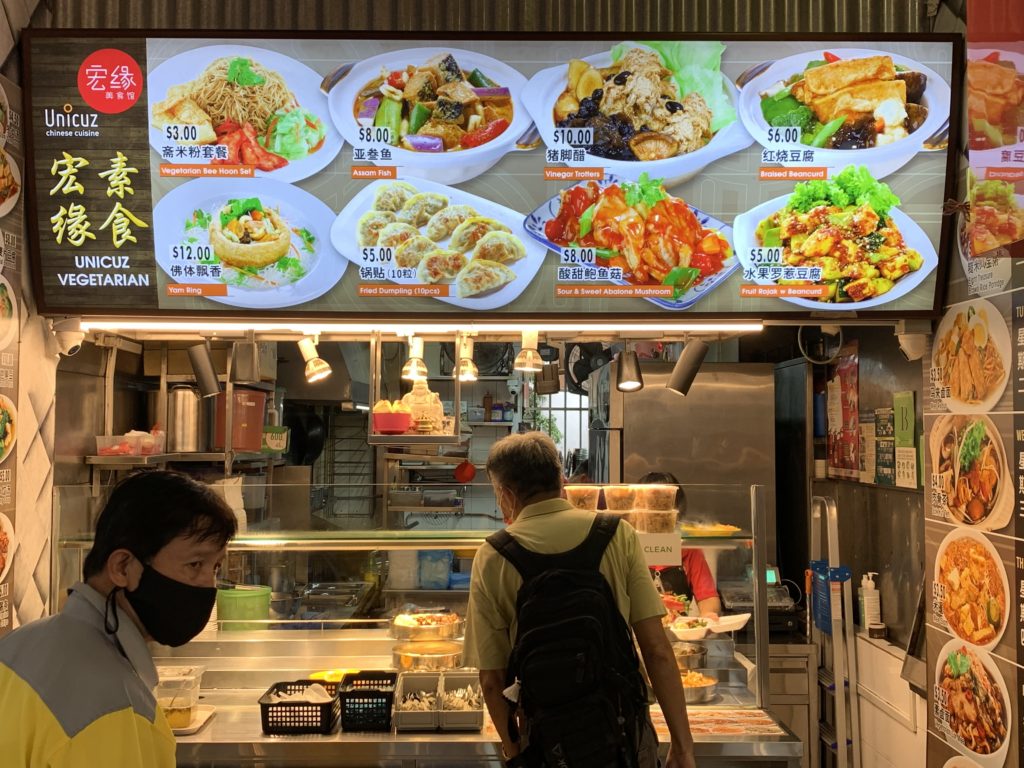 Previously known as Su Xin Zhai, this stall within the Food Pavilion coffeeshop serves vegetarian economy rice, a variety of cooked dishes, noodles and even several Western choices. Cooked food items range from sambal petai fried rice and fried dumplings to zi char-type dishes like yam ring and assam fish. If you prefer noodles, Unicuz also cooks up bowls of laksa and lor mee.
443 Clementi Avenue 3, #01-55, Singapore 120443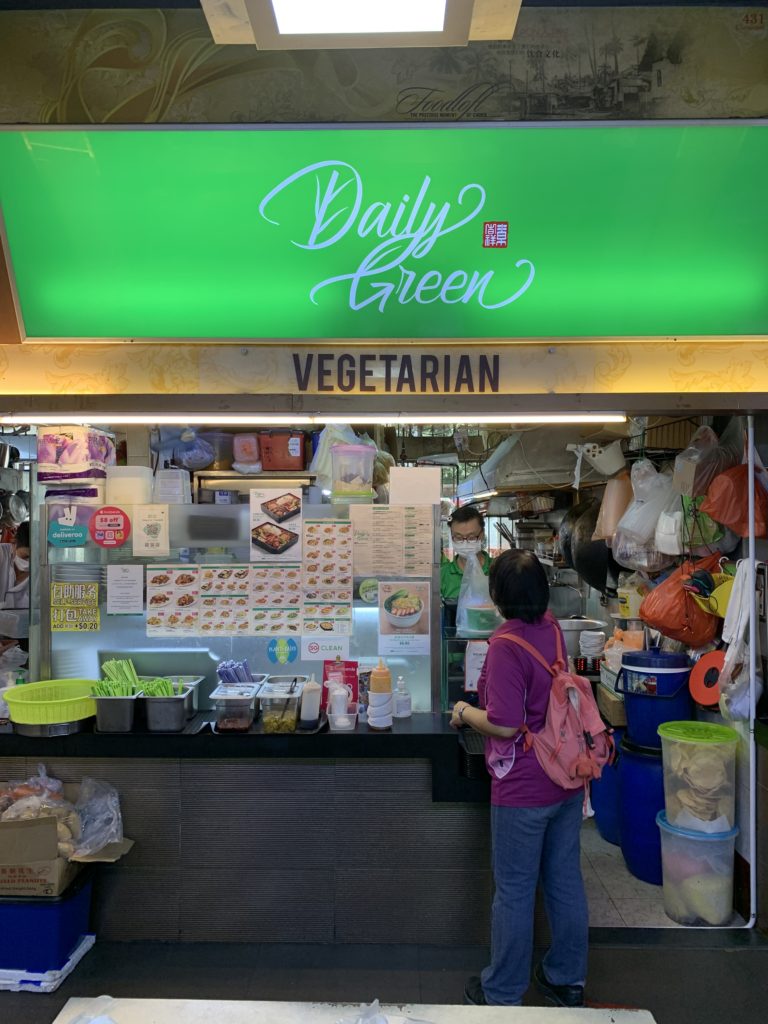 This stall in the Food Loft coffeeshop has an unmissable bright green signboard that reads Daily Green in English and Ji Xiang in Mandarin. Part of a small chain under the Ji Xiang Vegetarian umbrella, this stall in Clementi offers bento sets, zi char-style dishes, fried rice and noodles. Two things set it apart from other vegetarian stalls: Daily Green has a list of daily specials ranging from lor mee to nasi biryani, and also serves egg upon request. Within JRTC, there's another Ji Xiang outlet at 221 Jurong East Street 21, but take note that the menu differs.
Block 431 Clementi Avenue 3, West Singapore, Singapore, 120431
Sunnychoice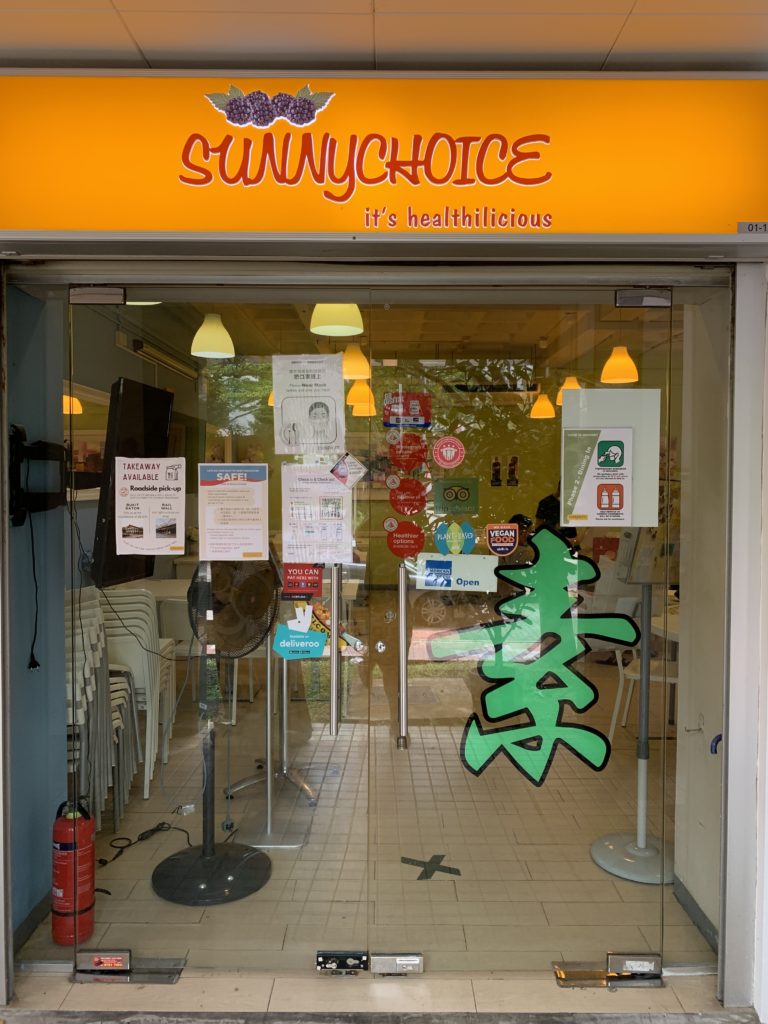 Sunnychoice is a vegan and vegetarian-friendly chain of three cafés that was founded in 2007 by five sisters. The Bukit Batok outlet is air-conditioned, and its extensive menu features one-dish meals such as Thunder Tea Rice and Bibimbap, Mala Fragrance Pot, as well as substantial bento sets that come with rice and three dishes. In addition to its café business, Sunnychoice also stocks its shelves with healthy grains such as organic black rice and organic quinoa, and dried items such as pumpkin seeds and brown rice vermicelli.
630 Bukit Batok Central, #01-154, Singapore 650630
Vegetarian Villas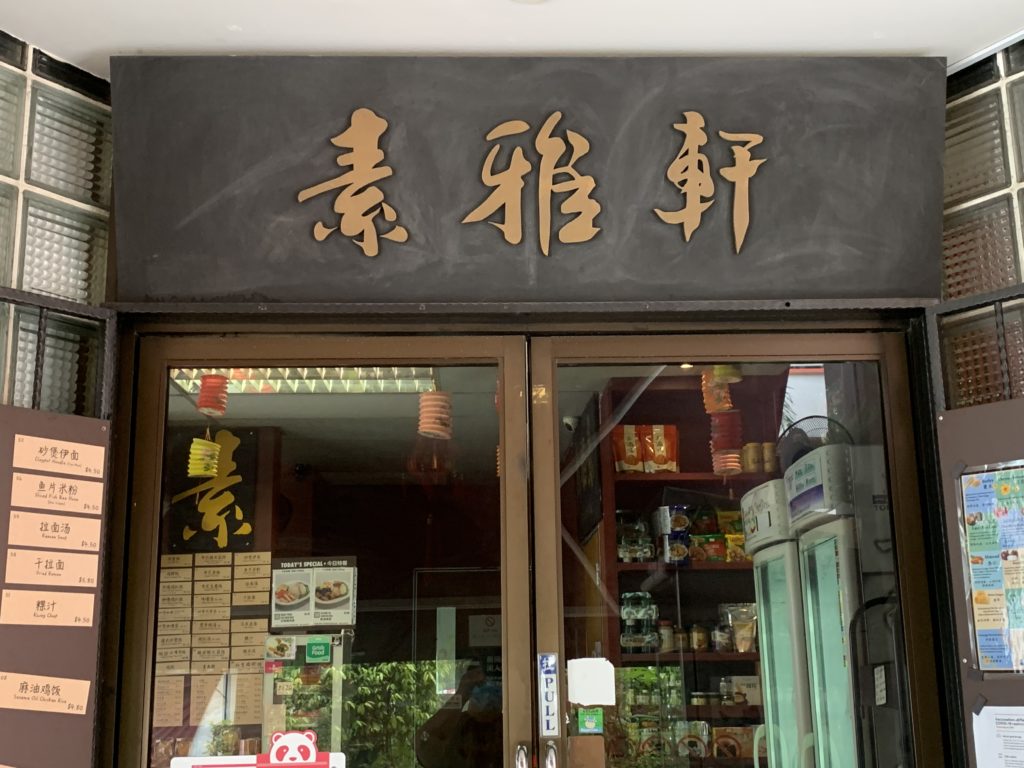 Tucked away under a quiet Housing and Development Board block in Jurong West, what stands out at Vegetarian Villas is its cold display of yong tau foo items neatly stacked together, something not found at other vegetarian places. Build your own bowl of soup, or choose one of its many Asian specialities such as claypot curry vegetable with rice, pork rib rice or bak kut teh. There is also a daily rotating special, as well as several frozen baos and buns that you can take home to steam.
479 Jurong West Street 41 #01-264, Singapore
Hokkien Vegetarian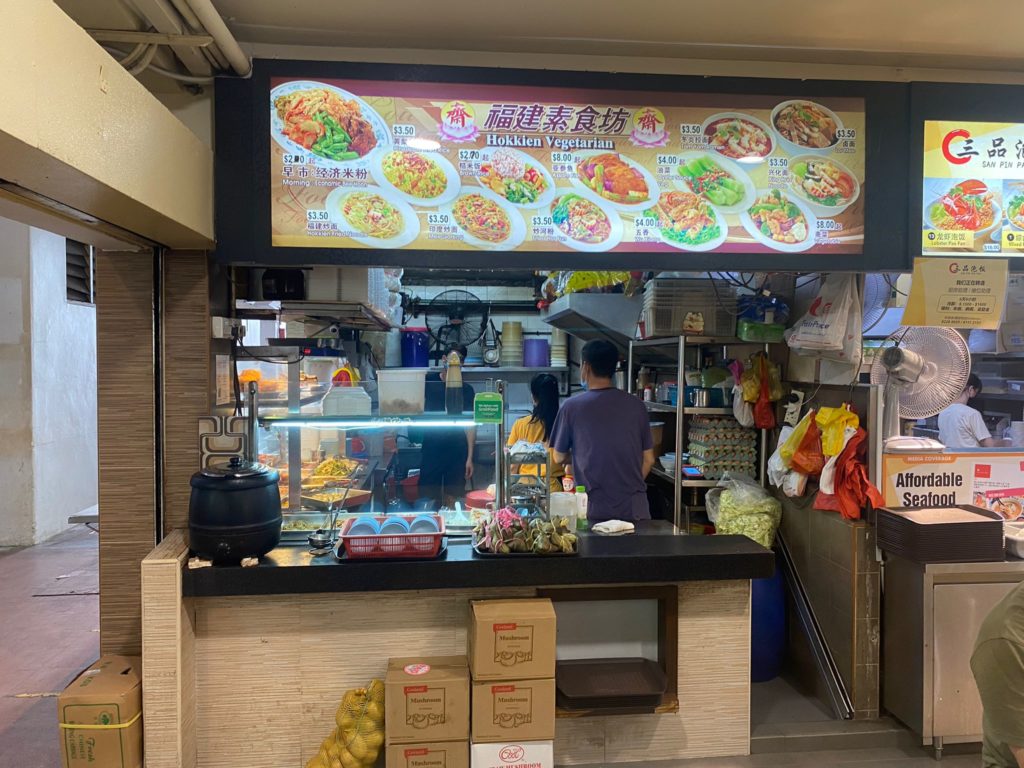 Located within the Foodclique Food Court and occupying a sizeable space, Hokkien Vegetarian's extensive menu starts from selling bee hoon in the morning, to dishes like Hokkien Fried Noodle, Tom Yum Noodle and vegetarian ngoh hiang for lunch and dinner. In addition to cooked dishes, the stall also has an economy rice section, where diners can purchase brown rice and several dishes of their choice – think stir-fried brinjals, tofu triangles in sauce and freshly cooked long beans.
132 Jurong Gateway Road, #01-273, Singapore 600132