Kids love arts and crafts, and creating fun items using recycled objects is a great family activity that allows parents and caregivers to teach children about wasting less, recycling and reusing in general. Here is a round-up of three eco-friendly and easy-to-do projects that you can create with your little ones using common items found at home.
Nature wreaths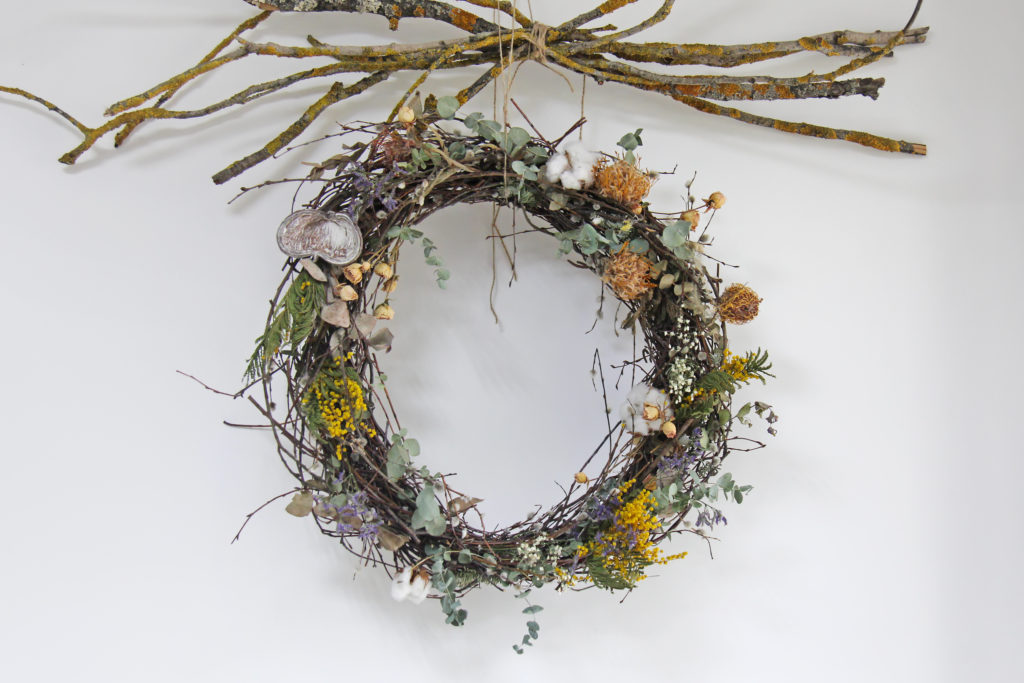 Embark on this activity by taking the kids on a walk to gather interesting dry leaves and flowers, seedpods, twigs and such. These are items that you will often find on the ground. It not only promotes creativity but also encourages children to be more observant about their natural surroundings and learn about the local flora.
To make the wreath structure, gather bunches of twigs and small branches in the form of a circle. Tie them together with items such as paper bag strings or strips cut out of discarded t-shirts. Then attach the seedpods and dry leaves and flowers gathered from the walk into the crevices and secure them with a clear fishing line or hot glue. Finally, tie a ribbon or string at the top to hang your wreath. You could even hang it from a sturdy stick – found fallen on the ground – and use it as a wall hanging.
Suncatcher
Take an empty or disused plastic bottle and cut out the bottom part in a round lid shape. Make a hole on top of the cut-out piece of clear plastic and pass a string through it.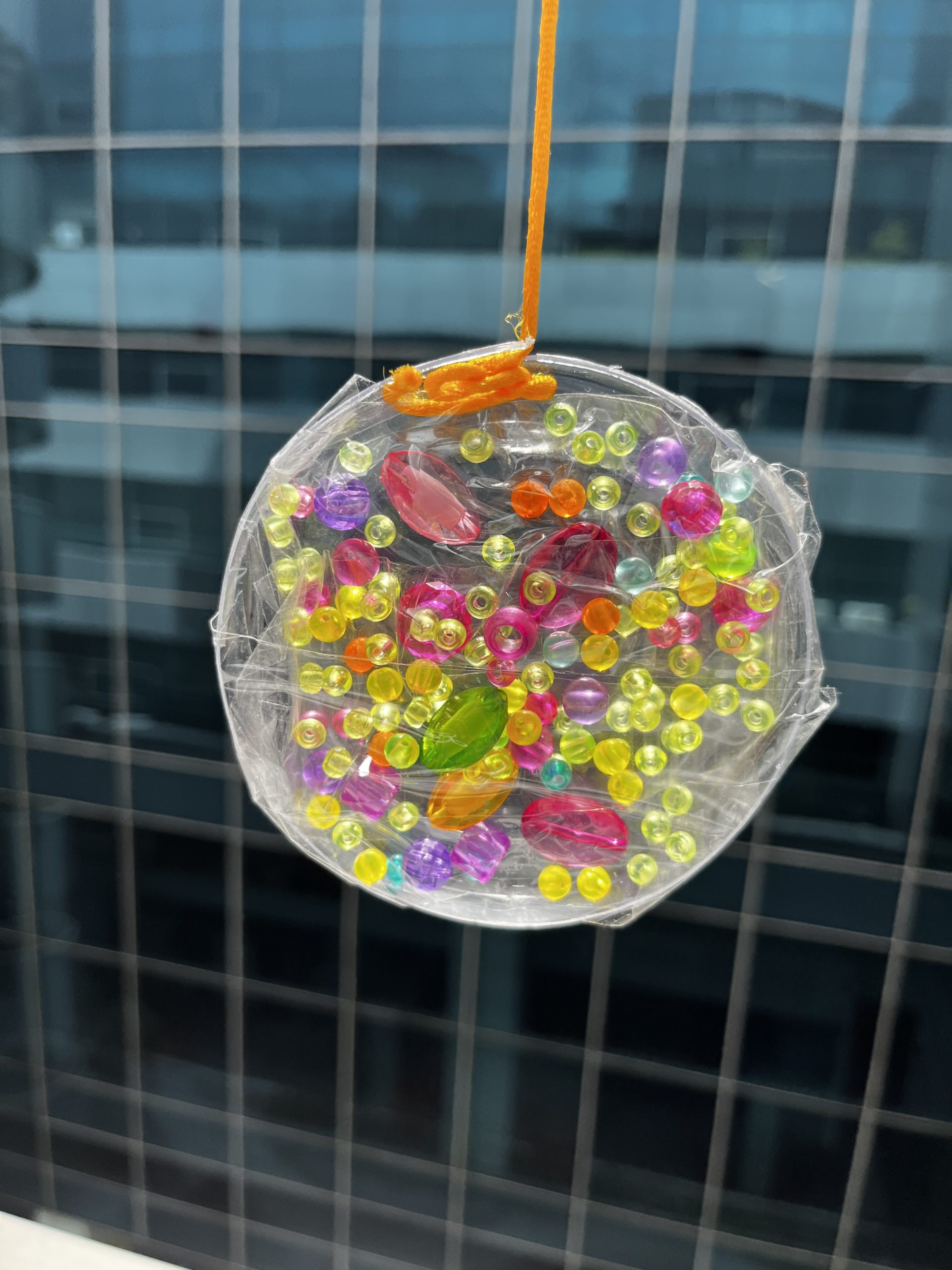 Sprinkle colourful beads on the inside surface of the plastic. Cover the beads with a layer of clear tape until both sides of the ring are taped up and the beads are secured between the two layers.
Now, tie a knot at the top end of the string and hang the suncatcher on the balcony or on the window grills and watch the sun rays streaming through it to create a kaleidoscopic visual.
DIY paper bag painting
Give a new lease of life to used paper bags by turning them into reusable colourful paper bags.
If the bags have too many creases, you can cut the paper bag down the side along a fold. Cut off the bottom. Open the bag and get the creases out as much as possible by folding the folds in the opposite direction.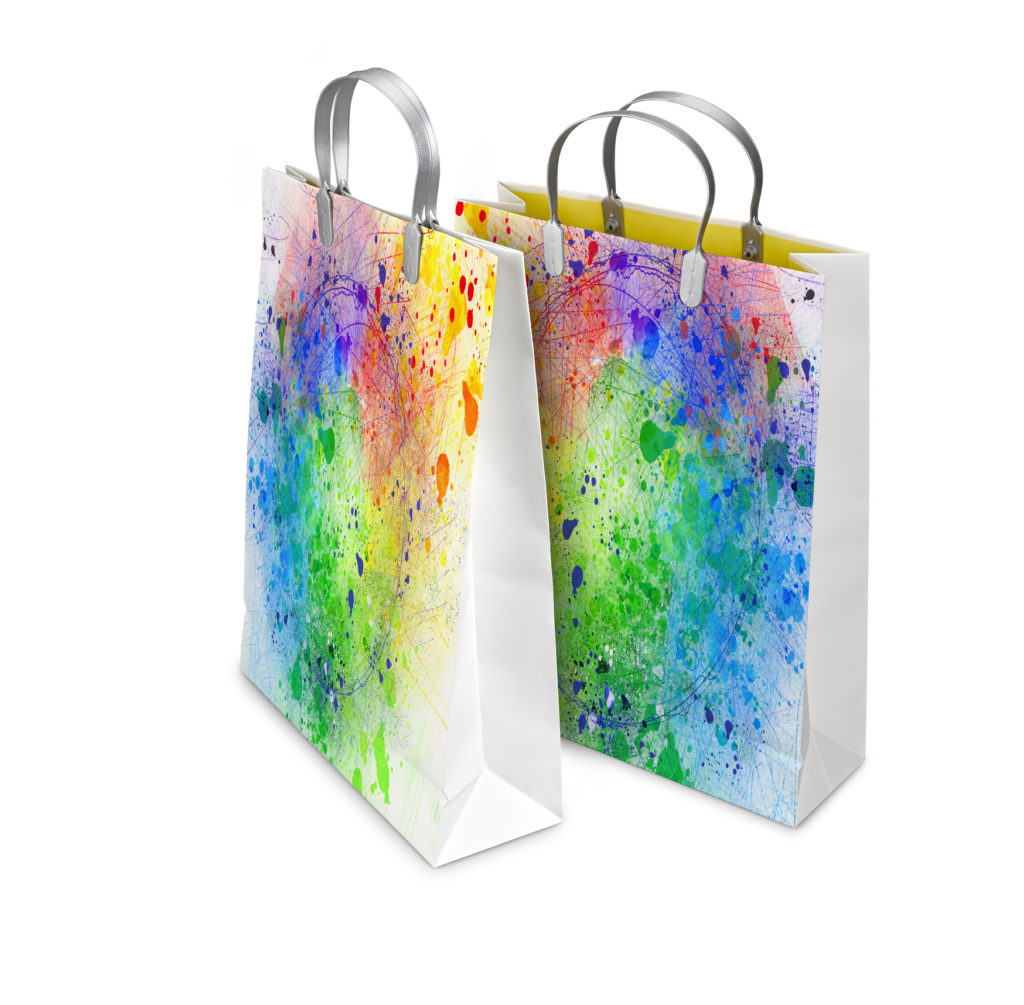 Set out the watercolour paints, brushes, damp sponge and glass of water. Let the kids paint, covering the whole page. Let the paintings dry a bit before adding the next layer when they are finished.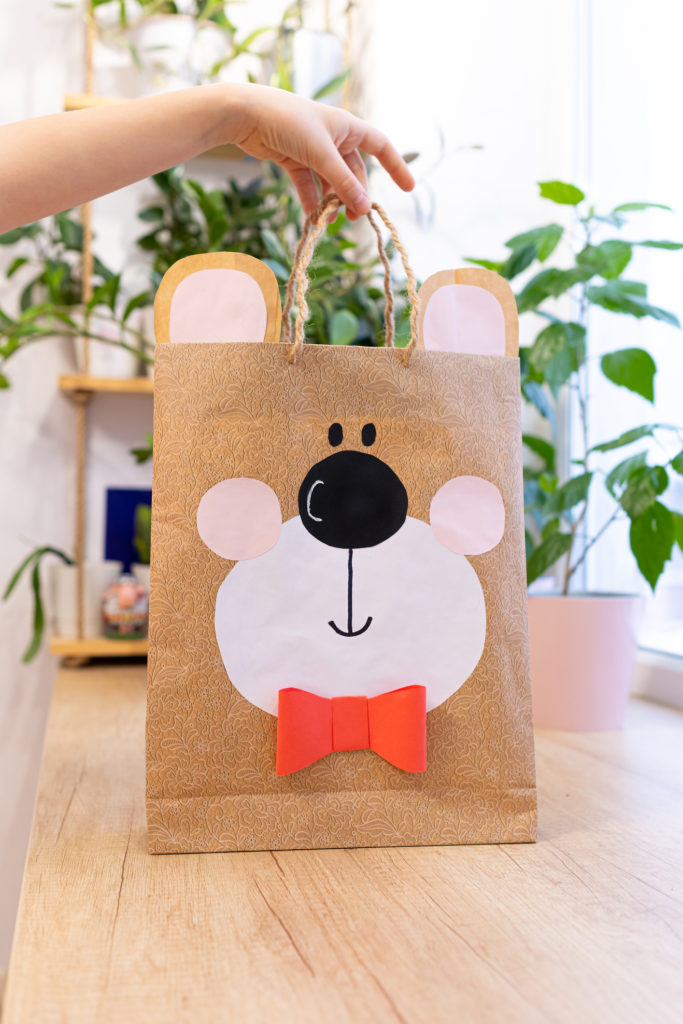 Another fun idea is to create different shapes using paper cut-outs. Think cute teddy bears, dogs, cats, birds or clouds and rainbows.
This activity is low stress and fun for the kids and it also adds a personal touch if you are using them as gift bags to give to friends and family.