Rats and their urine, droppings and fleas on their bodies can pose health risks for people. In addition, they breed and thrive where food, water and shelter are readily available. Poorly managed garbage and trash disposal facilities, improper disposal of food waste, and poor housekeeping also add to the problem. Meticulous observation and preventive action by JRTC are keys to addressing the issue of rodents and other kinds of pests.
To prevent a surge in rodent infestation, the pest control and conservancy teams keep a lookout for signs of rodent activity, such as droppings, burrows and live sightings in their daily round of cleaning and inspection for follow-up action.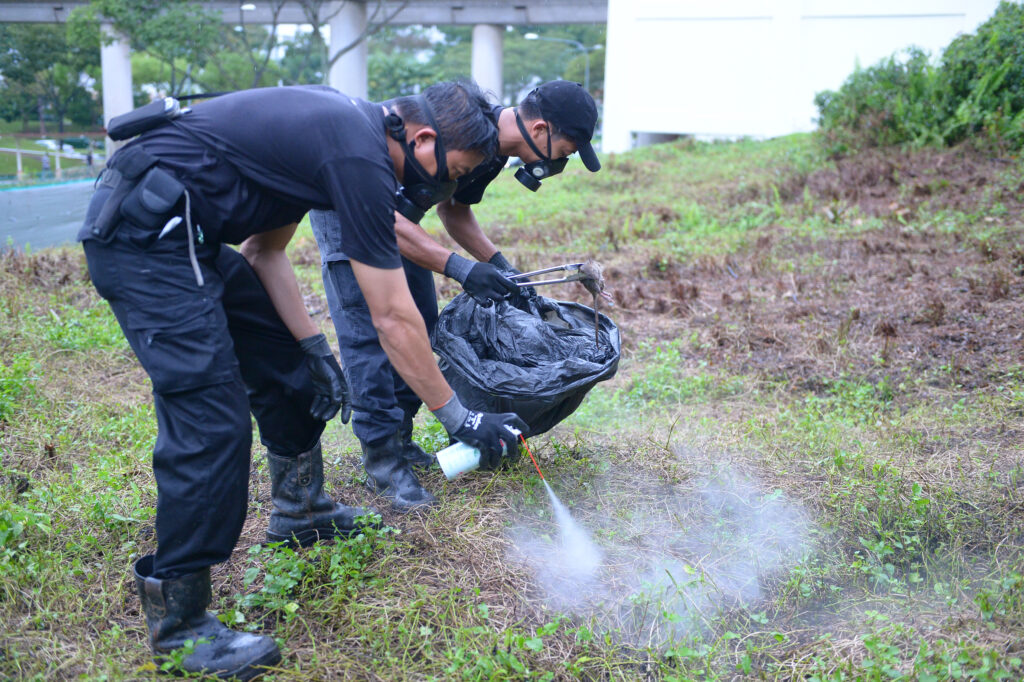 Rat burrows, rat droppings, rub marks, gnaw marks and squeaking sounds are possible signs of rat infestation. The key strategy in managing rat infestation is to remove and deny entry to food sources and remove potential areas of harbourage, so as to make nesting and breeding difficult. Measures to achieve this include keeping the environment clean, storing food in rat-proof containers and practising good refuse management.
As part of its rodent control regime, JRTC's pest control team carries out weekly checks and treatments in the neighbourhood. The team will carry out a rodent removal exercise if they observed an escalation in rodent activity.
To keep dengue cases at bay, the Town Council is working closely with the National Environment Agency (NEA), which provides regular updates if there is an increase in Aedes mosquito or dengue cases in the neighbourhood. In such cases, the Town Council will step up its mosquito treatment programme to carry out misting or fumigation. This is in addition to the weekly checks and treatment carried out by the Town Council's mosquito checker teams to treat and eliminate potential breeding spots such as stagnant water in drains.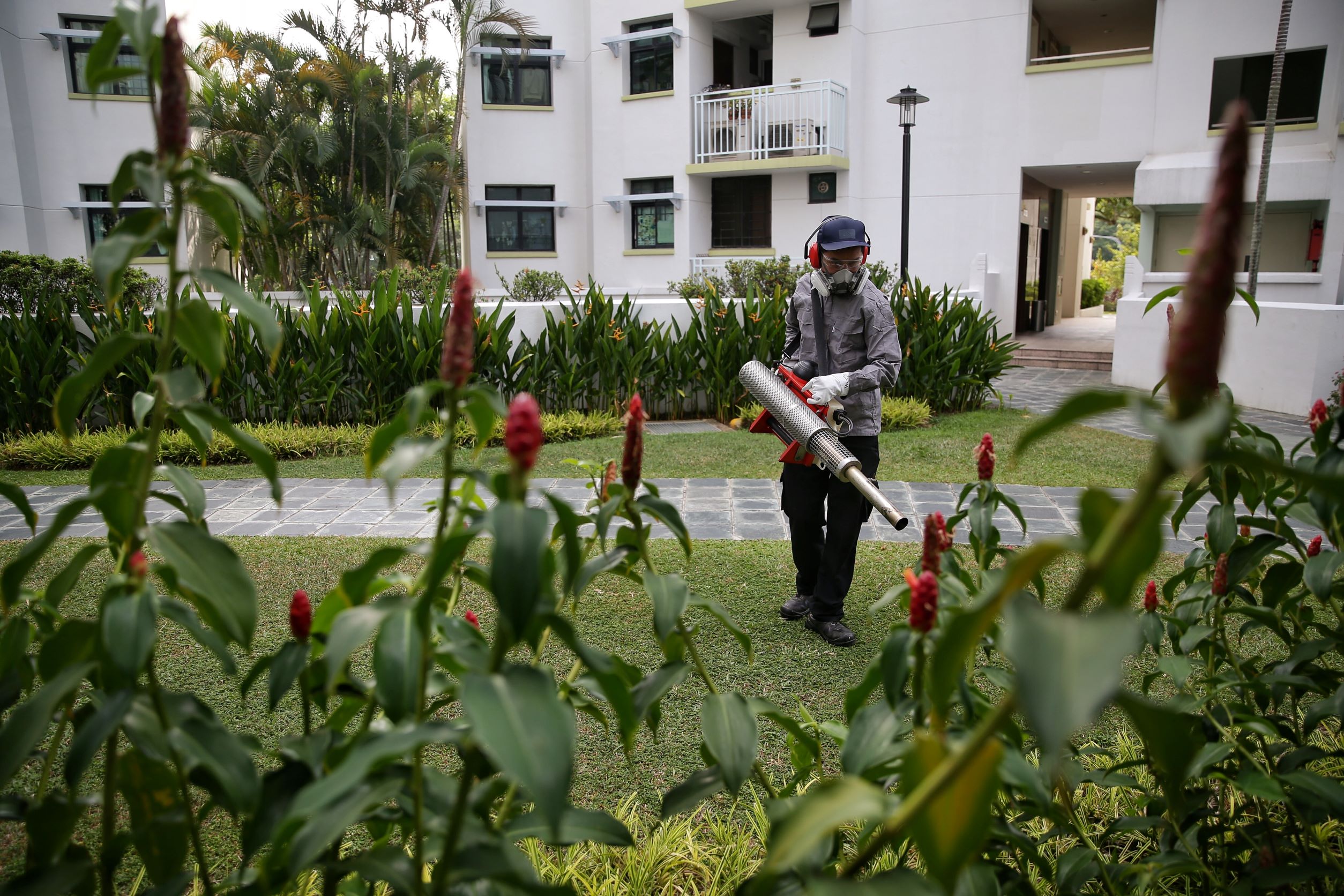 A large number of pigeons in HDB estates is another problem, as pigeons dirty the environment with their droppings, which are harmful to humans. Moreover, the leftover food from pigeon feeding may also attract other pests such as rats, which carry diseases. Thus, the Town Council is constantly on the lookout for pigeon-feeding activities and works with the NEA, which helps to conduct surveillance and enforcement to deter these activities.
Consistent efforts to keep up inspections and regular estate cleaning activities, together with the cooperation of residents to keep the estate litter-free, are keys to keeping our neighbourhoods clean and pest-free.