Taman Jurong Market and Food Centre is a household name among the Westside dwellers of Singapore. Housed within a five-storey building, the hawker stalls occupy three floors while two other floors are taken up by the carpark. Here, visitors can sample a wide array of delicious food from various cuisines. It is no wonder that Taman Jurong Market and Food Centre is a popular haunt for people of all ages, regardless of the time of day. However, not many residents, especially the younger ones and those new to the neighbourhood, might be familiar with the rich history behind the development of the food centre.
Before Singapore gained its independence in 1965, it was a common sight to see hawkers selling meals along the roadside with only a mobile pushcart to aid them. However, due to the unhygienic conditions and congestion caused by the wide variety of stalls, the Singapore Government decided to modernise the hawker scene by giving these stalls a permanent home.
Thus, Taman Jurong Market and Food Centre's predecessor was born in July 1972. Initially known as Yung Sheng Food Centre, it was one of the very first food centres to be built in Singapore. It was popular for housing exactly 60 permanent stalls, leading locals to nickname the food centre liu shi tan (六十摊), Mandarin for "sixty stalls".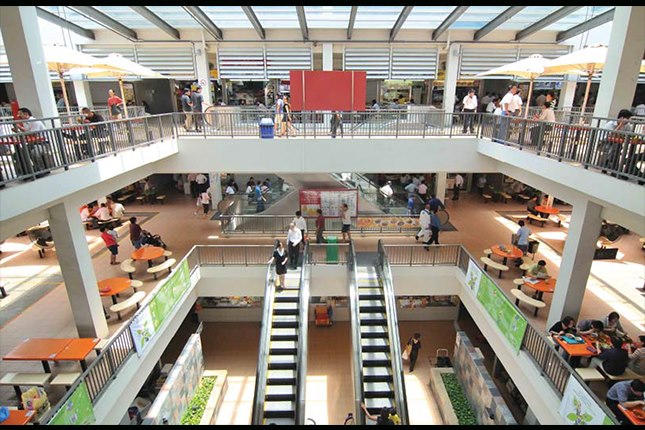 In 2003, Yung Sheng Food Centre was demolished and replaced by Singapore's first 5 storey hawker centre, which is the Taman Jurong Market and Food Centre that we see today. While the original building was demolished, Yung Sheng Food Centre's legacy remains strong as the Taman Jurong Market and Food Centre consists of hawkers who owned stalls in the original Yung Sheng Food Centre as well.
If you haven't yet tried the food here, go with these 4 must-visit food stalls at Taman Jurong Market and Food Centre that will have you coming back for more!
58 Minced Meat Noodle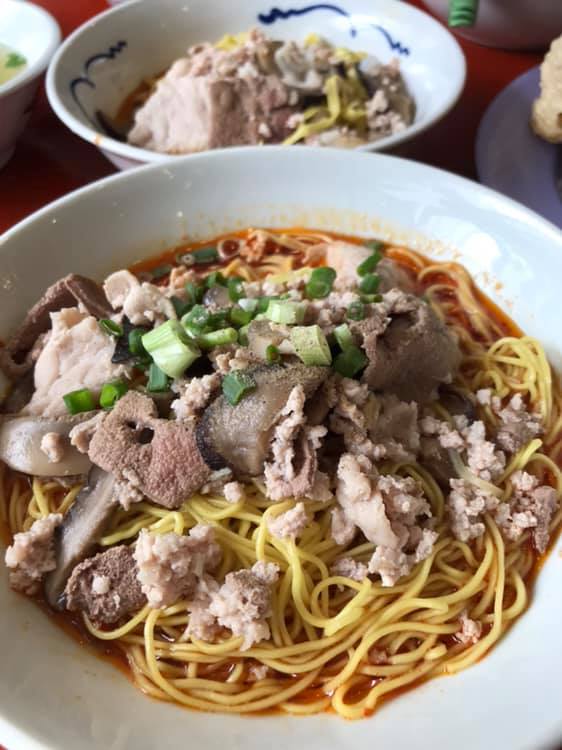 This was actually a stall in the original Yung Sheng Food Centre, getting the number "58" from its original stall number. It is popular for its Bak Chor Mee (from $3) which is served with a wide variety of toppings from pig liver, pork lard, mushrooms, among others. Arrive early as queues for this delectable bowl of noodles are always long.
#03-150
9am to 12pm (closed on Tuesdays and Wednesdays)
ButterNut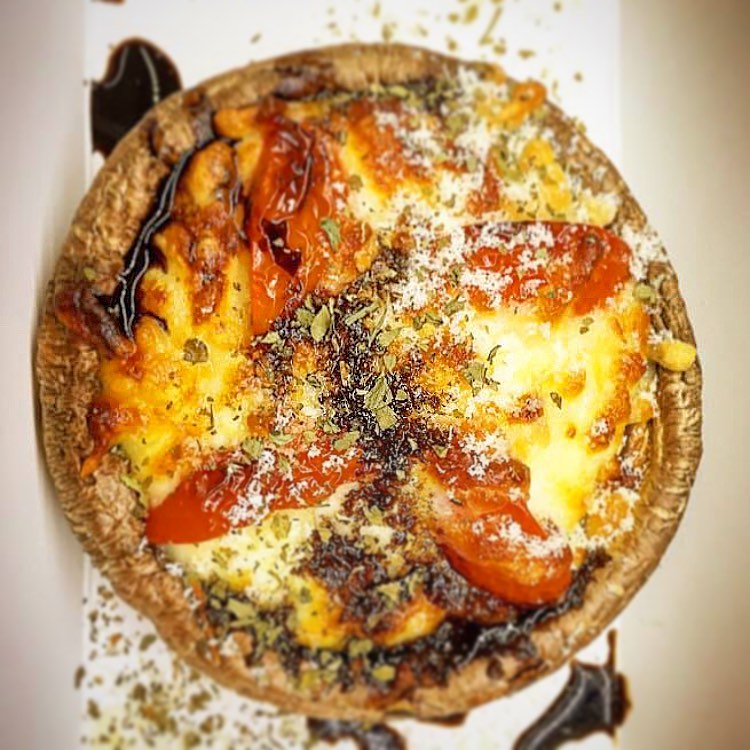 One of the newer stalls at Taman Jurong Market and Food Centre, this stall sells affordable Western-fusion food rarely found at hawker centres, perfect for those with adventurous taste buds! Every dish here is made from scratch – and with love. They are known for their signature ButterNut Chicken Pizza ($6.90) or the Smoked Duck Spaghetti Aglio Olio, which will certainly appeal to all your sensory delights.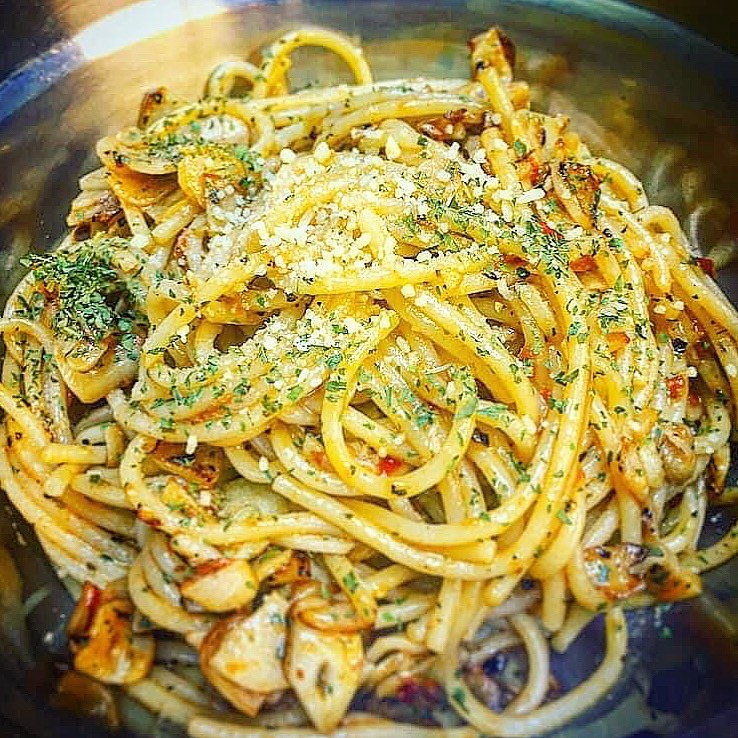 The stall has been Halal-certified since 2017 and is the perfect go-to choice if you are curious about Western fusion food.
#02-108
Tue to Thurs: 11am to 2pm, 6pm to 9pm | Fri & Sat: 11am to 2pm, 6pm to 11pm | Sun: 11am to 2pm, 6pm to 9pm | Closed on Mondays
Sikkander's Briyani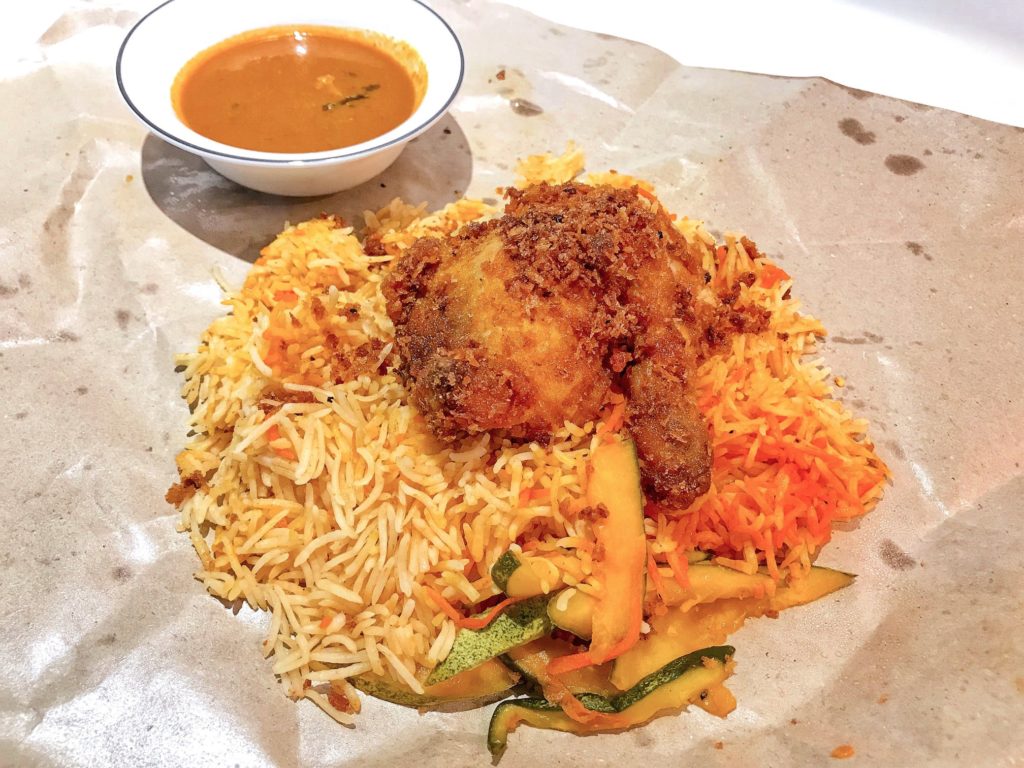 Looking for briyani that won't cause a gaping hole in your wallet? Sikkander's Briyani sells inexpensive chicken briyani at only $3.50. For the price, they don't compromise on the quality either. This decent portion of briyani is served with a tender chicken leg and curry on the side. Make sure to combine everything together for an explosion of culinary harmony in your mouth!
#02-100
5am to 7pm daily
滋补养生小火锅 (Nourishing Mini Hotpot)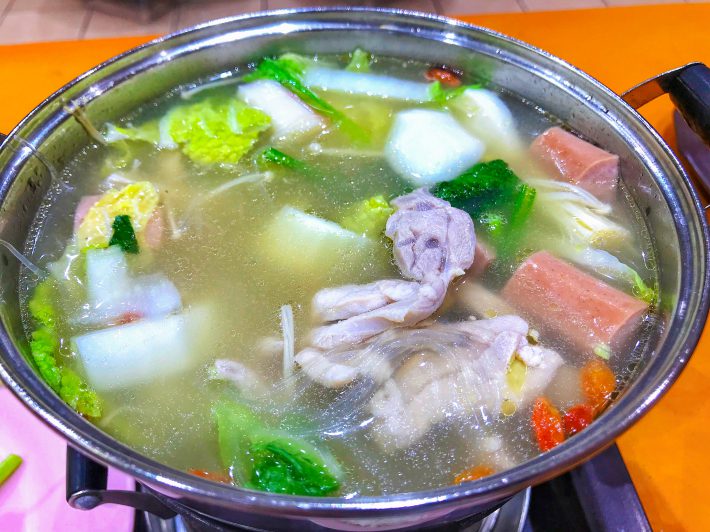 滋补养生小火锅 (Nourishing Mini Hotpot stall sells a wide variety of mini hotpot set meals at an affordable price. From $5, you can get a hotpot set meal consisting of one meat and an array of other vegetables and ingredients. You even get the option of choosing from four soup bases, namely: Chicken, spicy, tom yam and herbal.
While hotpot is usually an occasional indulgence for most due to health reasons, this hotpot stall avoids the use of MSG. Be prepared to wait though as queues can be usually long for this popular stall.
#02-94
5.30pm till late, closed on Tuesdays
Text: Rachel Goh