Over the last five years, many upgrading programmes and improvement works have been carried out in Yuhua to provide a quality living environment to residents. Jurong-Clementi Town Council's next five-year masterplan for 2021 to 2025 aims to continue to improve and add more new facilities to the estate.
Minister for Culture, Community and Youth and Member of Parliament for Yuhua SMC, Ms Grace Fu shared that many of the estate's facilities such as playgrounds have been re-energised. She said in a video message that as the residents are ageing – some of them have lived in the estate for 30 to 40 years, the Town Council works towards providing a fresh and safe environment for its residents.
Some of these improvements can be seen in the high-links and traffic light-controlled crossings for pedestrians, especially the senior citizens and those using wheelchairs and personal mobility devices. These include linking Block 249 and Block 316 to the market to provide convenience for the residents. The shop areas have also been upgraded to make it more attractive for residents and also the shop owners. These enhancement works include repainting, lift upgrading as well as interior upgrading works in the apartments.
Residents will soon be able to experience nature at close quarters when the second phase of Jurong Lake Gardens East and Jurong Lake Gardens Central are progressively opened from 2021 onwards.
Come 2026, residents in Yuhua will also enjoy seamless connectivity on the new Jurong Region Line (JRL), with stations in Jurong East, Toh Guan (plying between Bukit Batok East and Yuhua) and Bukit Batok West (plying between Bukit Batok and Yuhua). Meanwhile, cycling enthusiasts will also be able to pump up their adrenalin at the proposed cycling path along Jurong Town Hall Road when it is completed in the fourth quarter of 2021.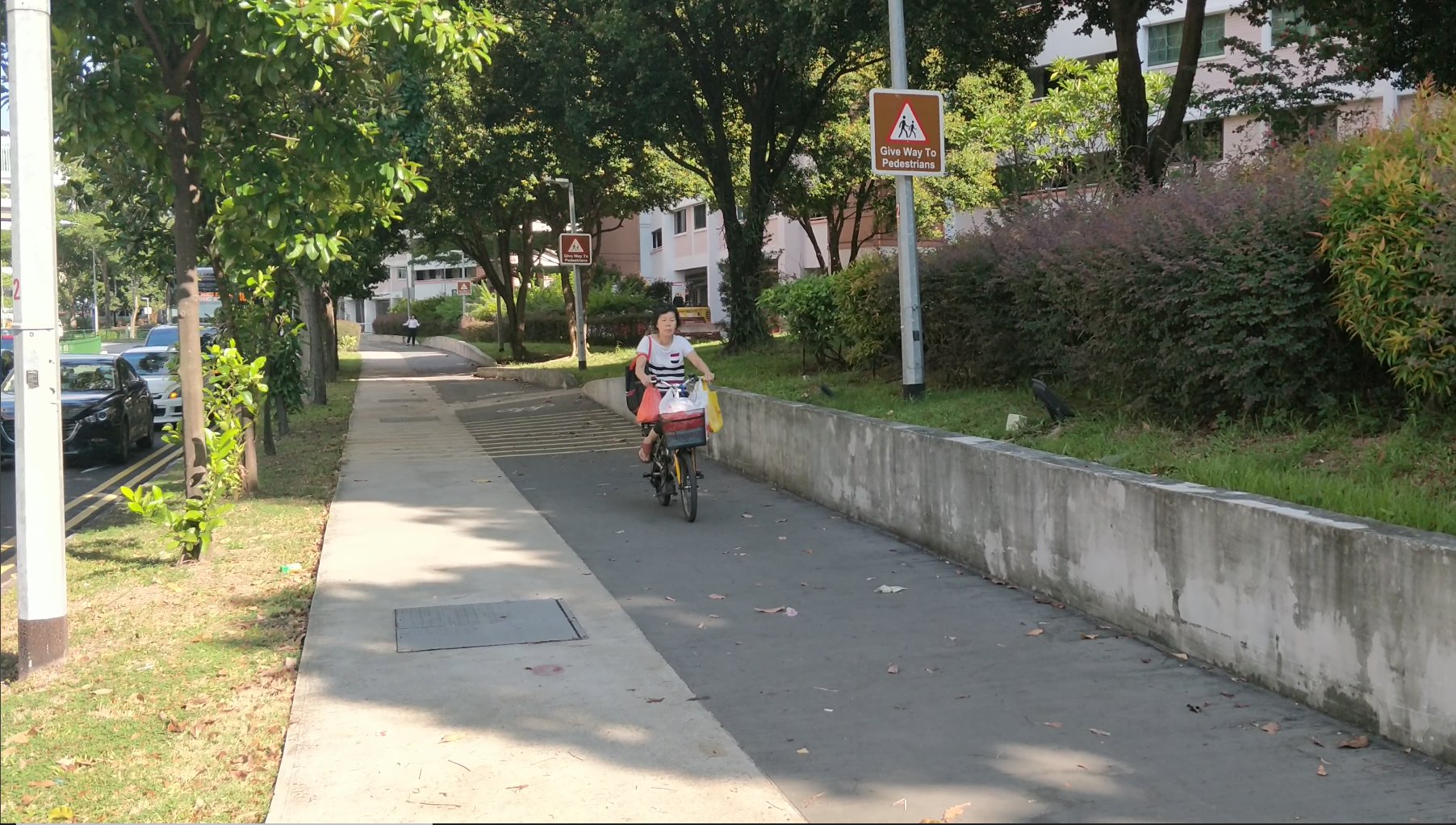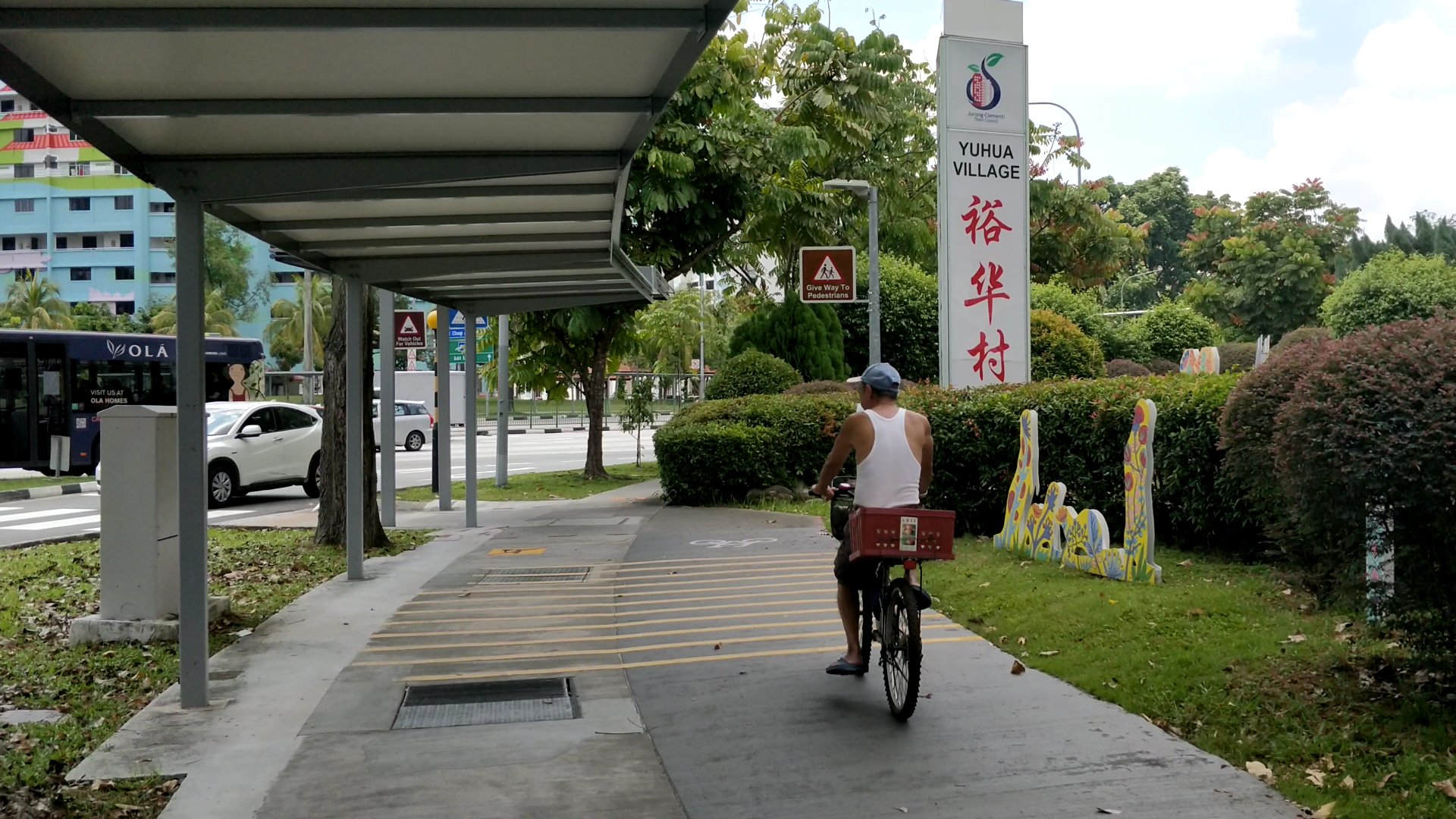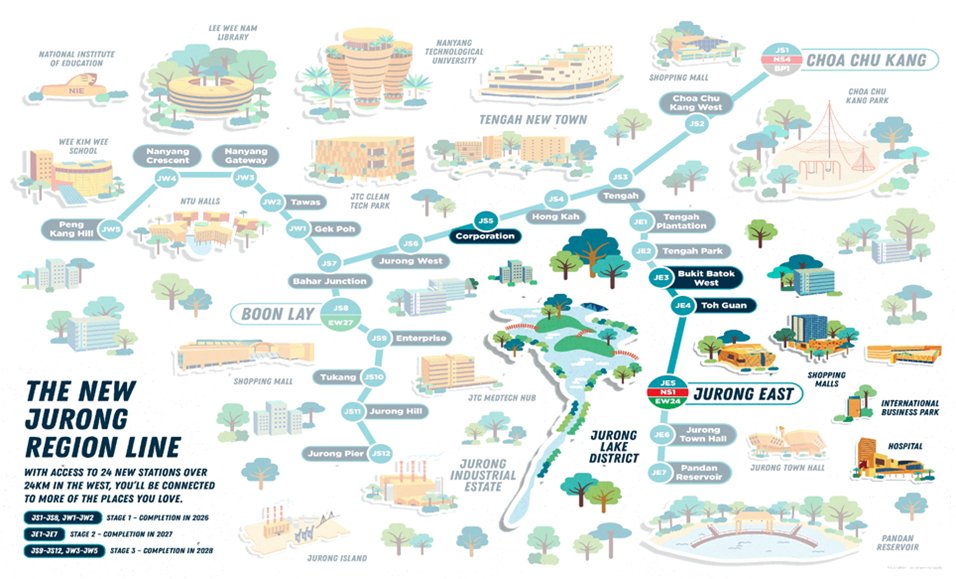 Sustainability remains a top driving force behind all the projects being undertaken by the Town Council. As such, former LED lights have been replaced with more energy-efficient ones. A total of 41 HDB blocks in Yuhua were also installed with solar panels to power up the common areas, thus helping to save electricity. Cash for Trash stations have also been introduced at Block 347 Jurong East Avenue 1 and Block 251 Jurong East Street 24 to encourage more recycling.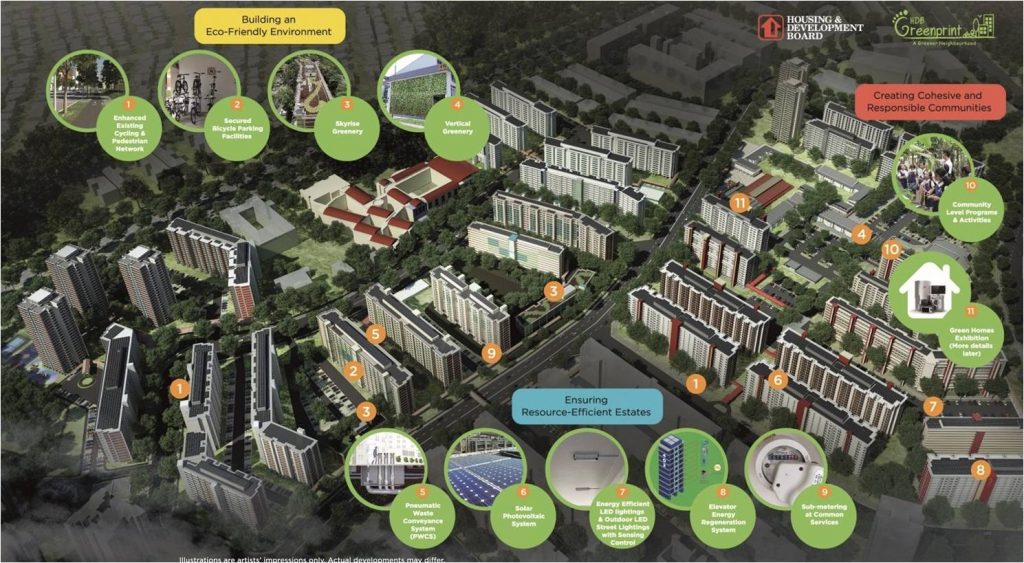 The Lift Upgrading Programme to have the lifts stop on every floor have been fully completed. Additionally, 20 lifts have also had their Lift Enhancement Programme completed for better safety. To improve the security of residents, the Town Council has installed CCTVs inside all lift cars.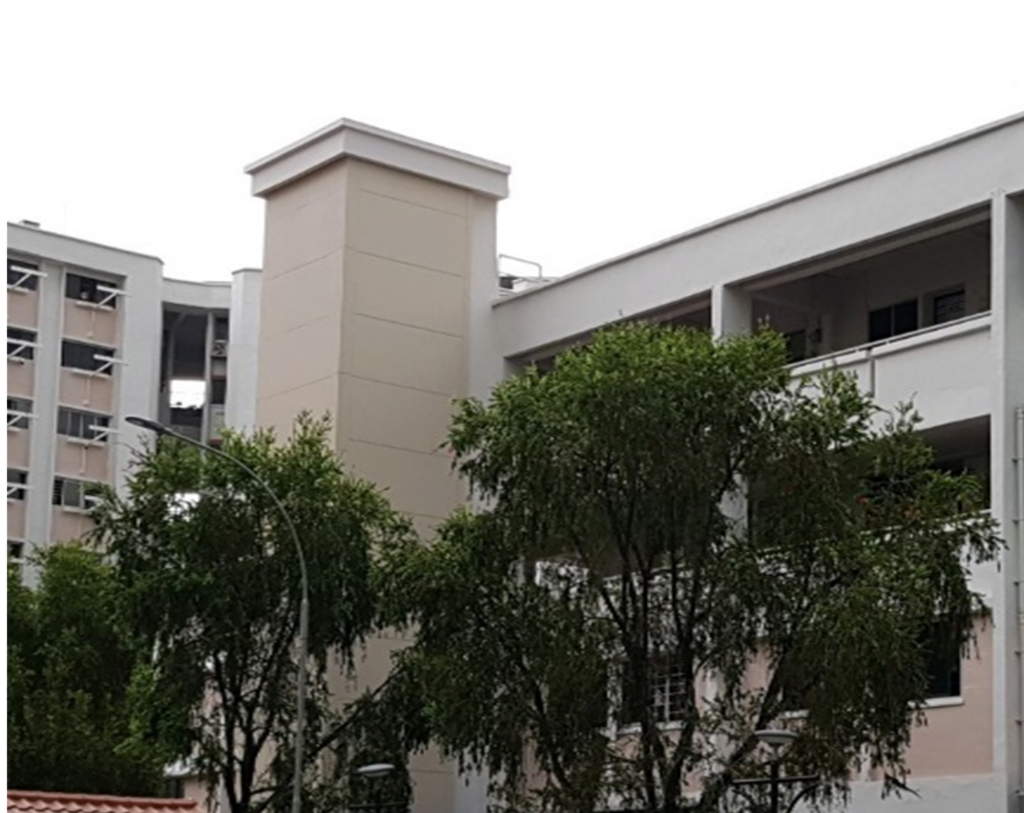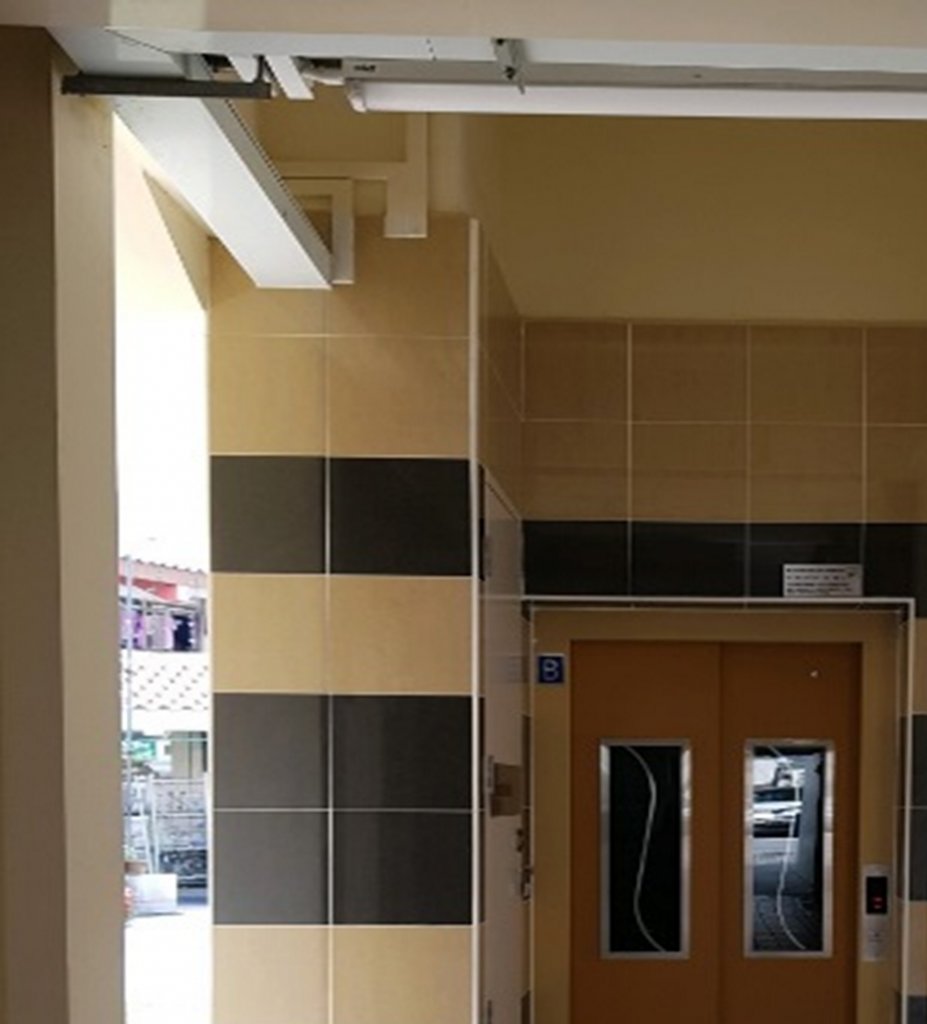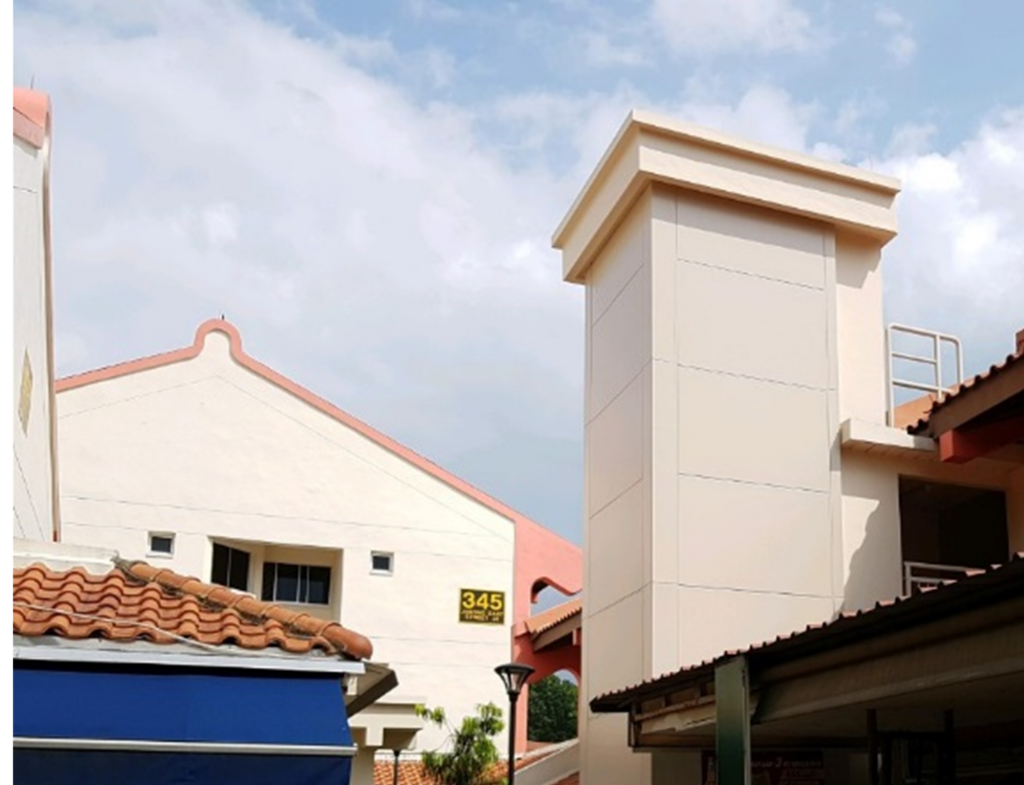 Meanwhile, 94 per cent of the eligible precinct – or the equivalent of 8,312 units – have completed the Neighbourhood Renewal Programme. Under the Large Scale Town Wide Project, a $1.8 million sensory park was built behind Block 255 Jurong East Street 24 to create more multi-generational outdoor activities for families.
For cyclical maintenance work in the estate, $15 million have been spent since 2015 on repainting and repair, re-roofing and replacement of water pipes, water pumps, refuse chute flushing and water tank lining. An additional $12 million will be spent in the next five years, including for four upcoming repainting and repair projects.
To create a model town and more recreational spaces for residents, $2.5 million was spent over the last five years on various town improvement projects. These include the construction of sheltered ramps, playgrounds, residents' corners, covered linkways and multipurpose game courts. The footpath along Jurong Canal Road has also been widened.
A 5-Year masterplan has been launched to further transform Yuhua into a wonderful place to work, play and live.
Future improvement projects will include more barrier-free facilities, like ramps at doorstep, sheltered ramps and high link drop-off points. A new high link will be build across Jurong East Ave 1 from Block 229 to 252 and another one across Jurong East St 31 from Block 317 to Block 343. Family garden will be introduced for aspiring gardeners to hone their skills and grow their own greens. More playgrounds and fitness corners will be upgraded.
Please view the Jurong-Clementi Town Council 5-year Master Plan here.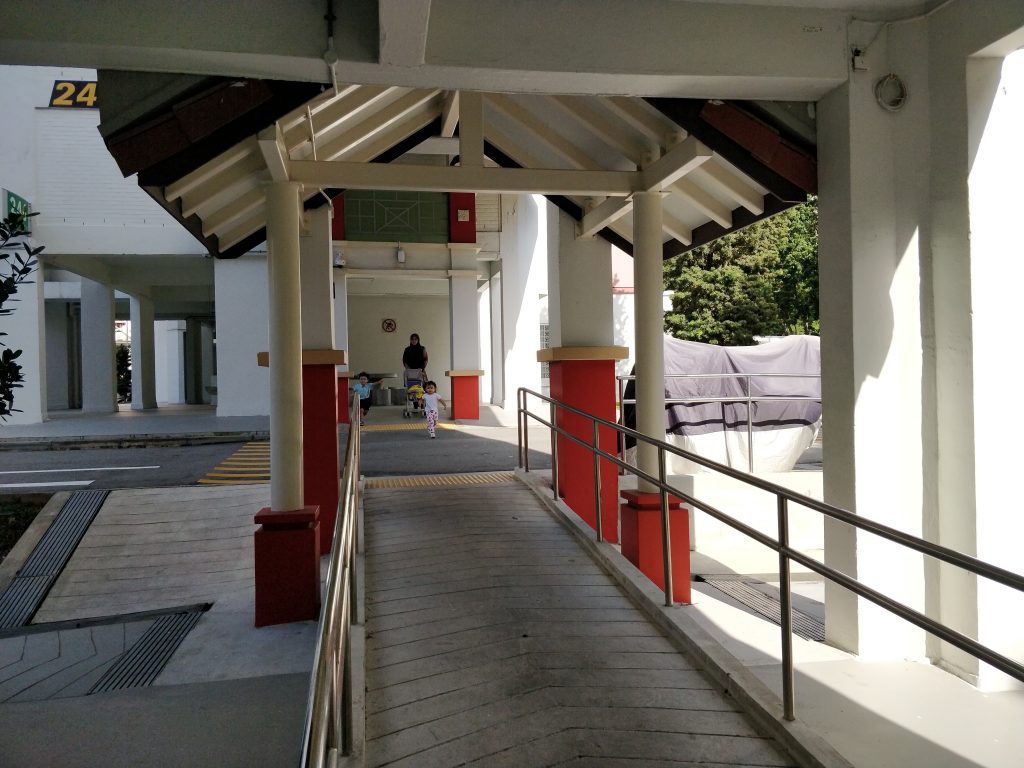 Under the Walk-2-Ride initiative by the Land Transport Authority, lifts were built at the pedestrian overhead bridge at the Chinese Gardens Station, while a covered linkway was built along Boon Lay Way. These allow more commuters to enjoy convenient connections to the public transportation nodes.
In a clear signal that community gardening is taking off in the heartlands, the Town Council now has 10 community gardens in the neighourhood, including the community garden at Block 233 Jurong East Street 21 and Block 255 Jurong East Street 24.
A strong, cohesive community is one that helps uplift others, and those who need social service help can check out various facilities in Yuhua, including the Singapore Buddhist Free Clinic, the Tzu Chi Free Health Screening Centre and St Luke's Eldercare and the new NKF Dialysis Centre.