Singapore's reputation as a foodie paradise spreads far and wide. While there are a plethora of cuisines from around the world that are available in our Little Red Dot, on this National Day, we spotlight seven of our local favourites that showcase the cultural diversity that is cherished by Singaporeans of all backgrounds. You don't have to travel far to savour these gems as writer Rachel AJ Lee shares some of the best places within Jurong-Clementi where you can feast on these delectable dishes.
Prata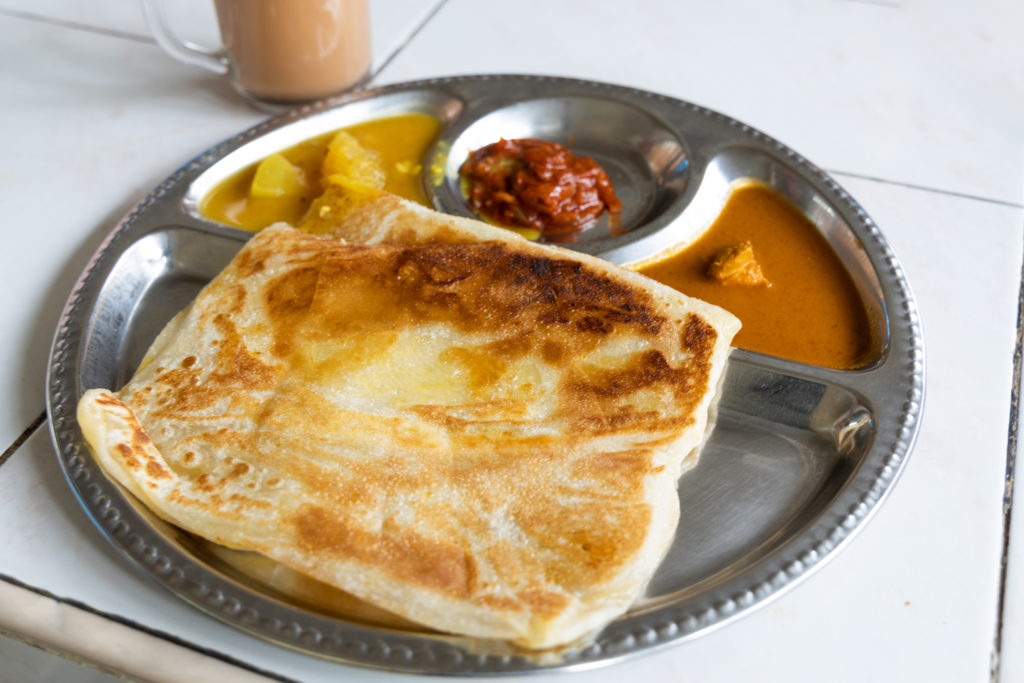 This Indian-inspired flatbread – courtesy of immigrants from India – is a flexible dish that can be eaten for breakfast, lunch, dinner or supper. These crisp and fluffy discs are usually paired with a bowl of mutton, fish, or chicken curry, while some individuals in Singapore still like to have it with a dab of sugar. Nowadays, these modernised Indian pancakes are available with savoury additions such as cheese, hotdogs or mushrooms, or a sweet version with bananas or chocolate.
Find it here:
Enaq, The Prata Place, 303 Jurong East Street 32
Mee Soto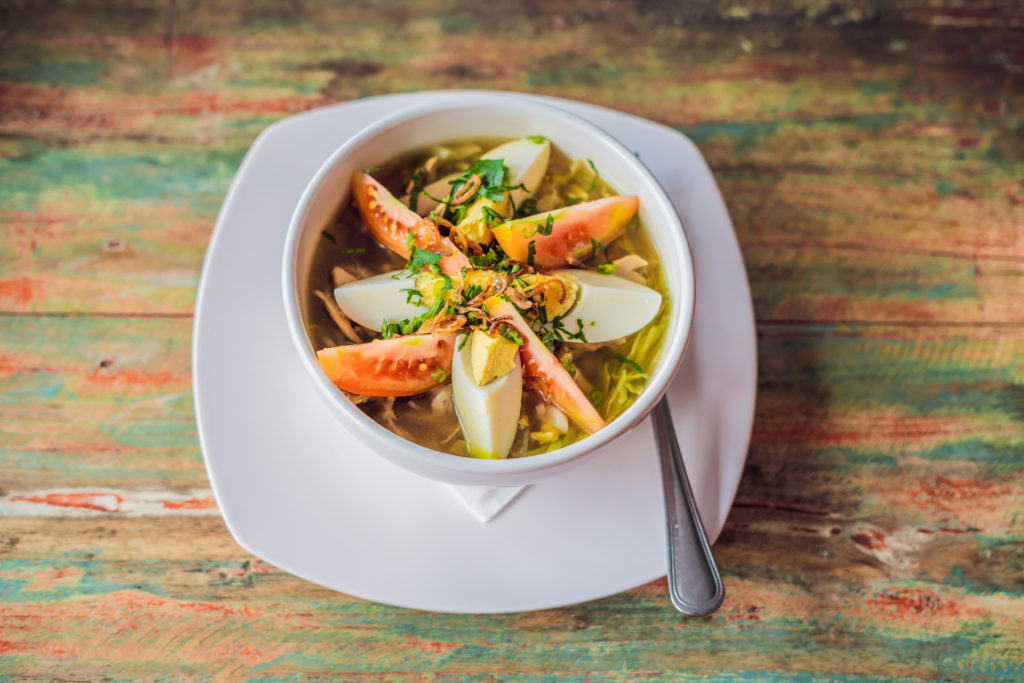 Its name directly translates to yellow noodles in a chicken broth. The secret is in the hearty chicken bone broth, infused with a spice mix of garlic, ginger, onions, lemongrass, cloves, cardamom, star anise and powdered turmeric or powdered coriander. It is usually generously garnished with shredded chicken strips, cilantro, bean sprouts, fried shallots and chilli. For a more substantial meal – or if you are a potato lover – add on two savoury begedils (fried potato patties).
Find it here:
VariNice Eating House, 450 Clementi Avenue 3
Biryani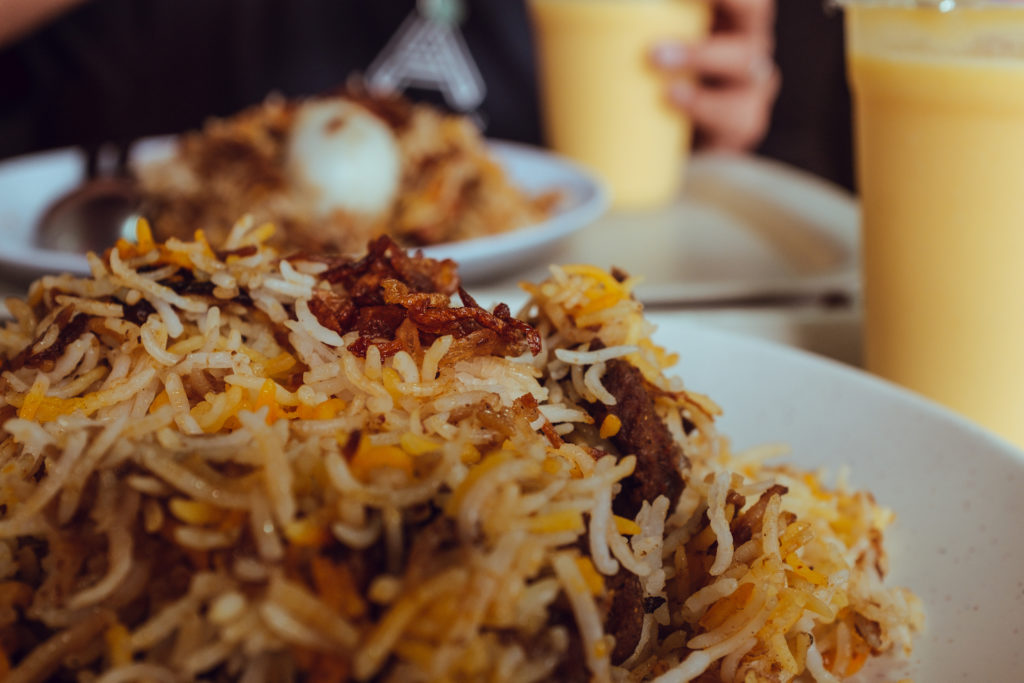 An iconic rice-based dish with roots in India, biryani is made with long-grained rice, various spices and marinated meat, and sealed in a large pressure cooker for a period of time. What comes next is wonderfully fluffy rice and fall-off-the-bone meat (usually mutton or chicken), paired with a side of piquant curry, and acar, a sour-spicy vegetable pickle made with carrots, cucumbers and pineapples. These days, there are also fish and vegetarian options.
Find it here:
Ayza's Restaurant, 508 Jurong West St 52 #01-170
Chicken Rice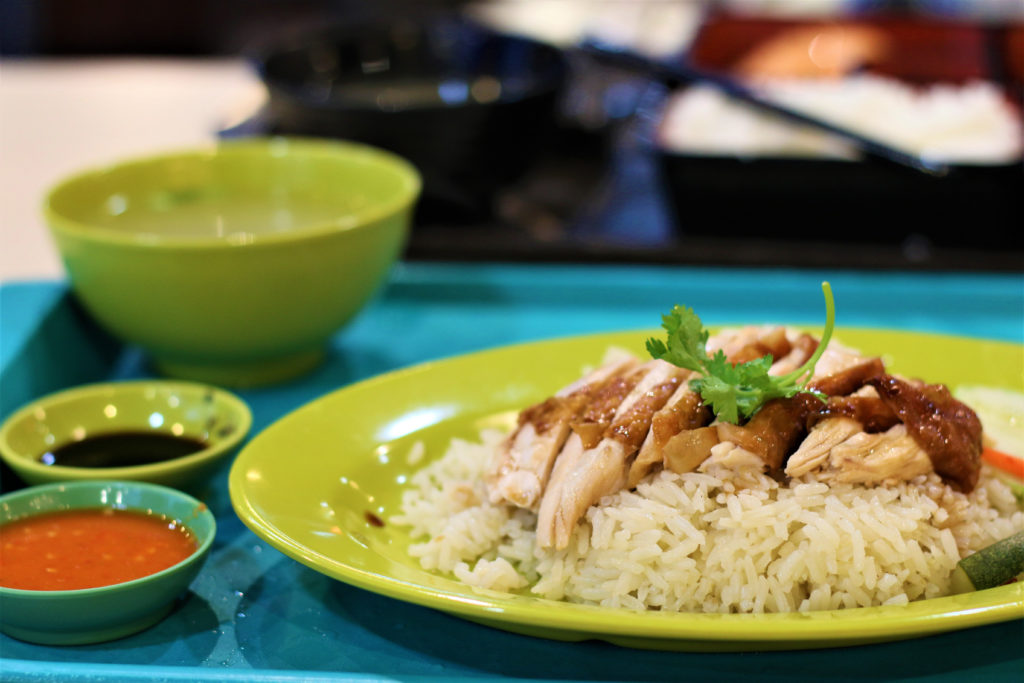 Arguably Singapore's most popular dish, this ubiquitous staple can be found in hawker centres, food courts, and even the upmarket Chatterbox restaurant at Hilton Singapore Orchard. There are several components – thick slices of poached or roasted chicken and slivers of cucumbers in a soya sauce-based dressing, a plate of glistening, aromatic rice, a ginger dip, spicy chilli sauce, and dark soya sauce.
Find it here:
Chicken Head, Clementi 448 Market & Food Centre, #01-18
Bak Chor Mee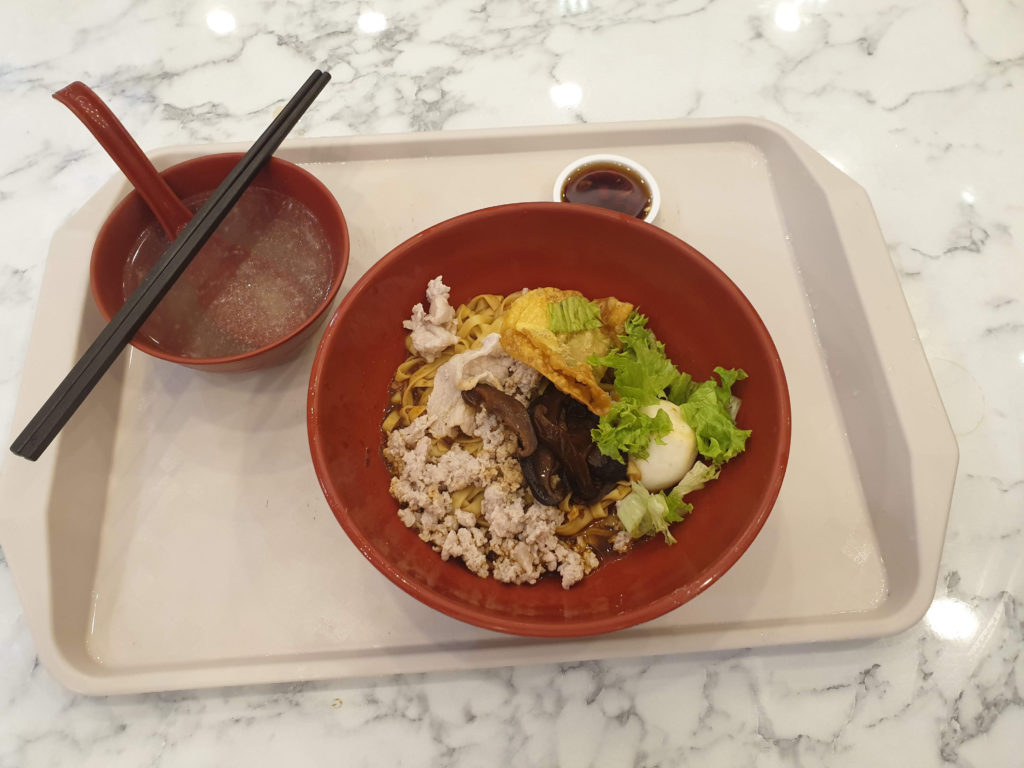 While its origins remain a mystery, this popular hawker dish likely stemmed from Teochew immigrants who peddled bowls of noodle soup in the Chai Chee area. Here in Singapore, there are two versions – soup and dry. The soup version comprises minced pork and thin egg noodles swimming in a cloudy pork fat and garlic broth, with the possible additions of meatballs or pork dumplings. As for the dry variant, thicker wavy noodles are tossed with a chilli-vinegar sauce, topped with minced pork and various ingredients – such as pork liver, stewed mushrooms and fishballs – that vary from stall to stall.
Find it here:
58 Minced Meat Noodle, Taman Jurong Market and Food Centre, #03-150
Satay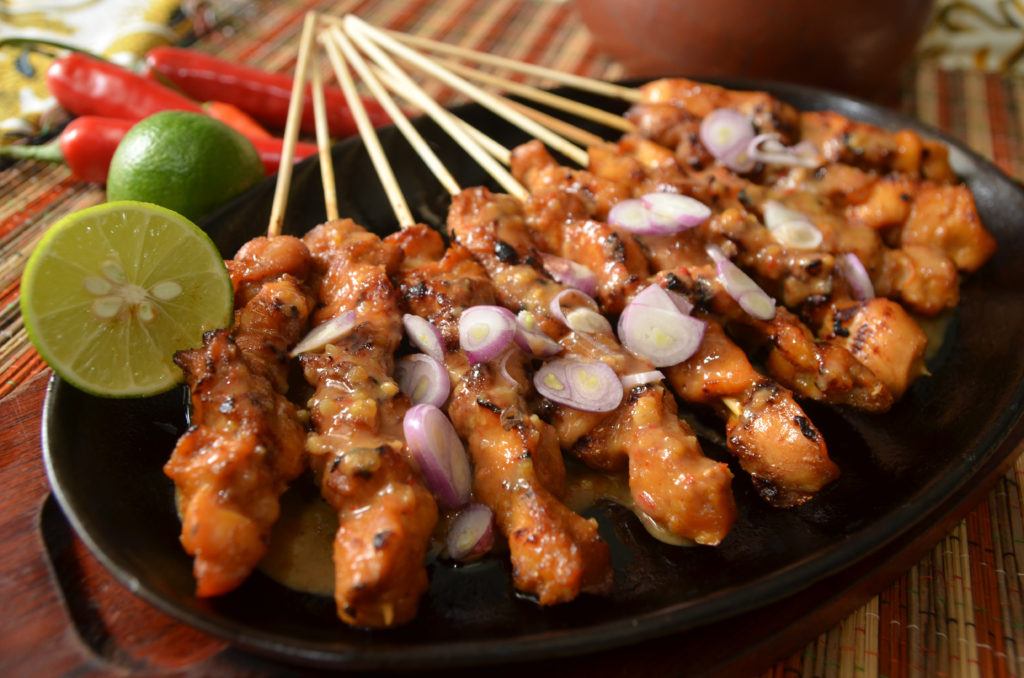 The slimmer and less chunky version of kebabs, satays in Singapore are usually chicken, beef or mutton for halal stores, while pork is also sold by non-Muslim vendors. Bamboo skewers are often used, where the meats are thinly skewered and patiently grilled over a wood or charcoal fire. The result is easy-to-eat sticks of meat that are slightly charred with tender interiors. The sticks of grilled meat are then served with a bowl of peanut-based dipping sauce, ketupat (rice cake) and rough cuts of cucumbers and onions.
Find it here:
Chai Ho, Clementi 448 Market & Food Centre, #01-10
Carrot cake (Chai Tow Kway)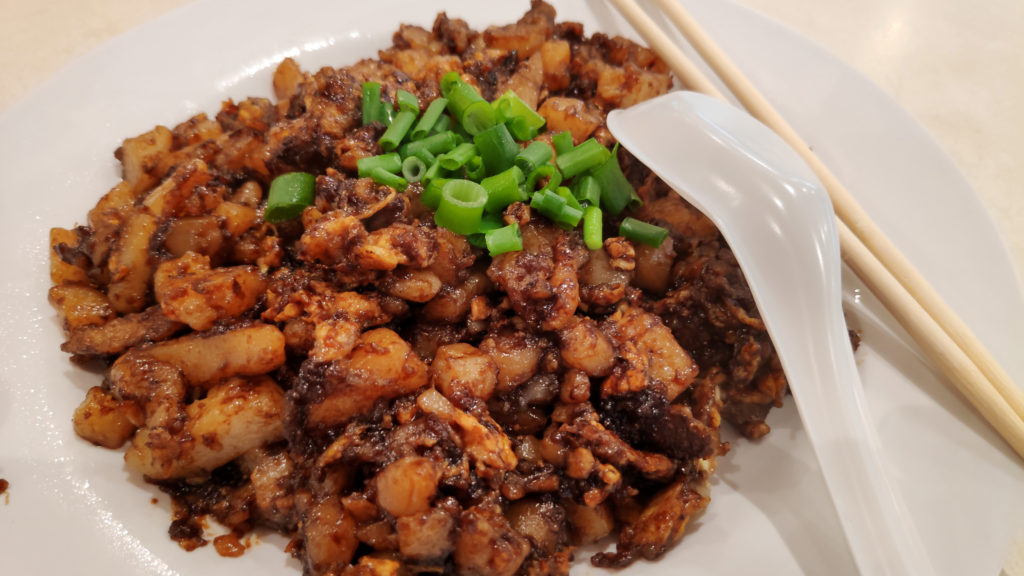 Not to be confused with the English dessert, the core ingredient of this Teochew dish is radish cake, made from a steamed mix of white radishes and rice flour. The radish cake is cut into smaller cubes, and stir-fried with garlic, eggs and chai poh (preserved radish) regardless of which of the two variations is ordered. The white version is seasoned with light soya sauce, while dark soya sauce is used in the black version instead.
Find it here:
Golden Star Homemade Carrot Cake, Yuhua Market and Hawker Centre, #01-04
Text by: Rachel AJ Lee