As we spend more time at home – working and living – the Jurong-Clementi Town Council has embarked on a series of upgrading and refurbishment projects to provide residents with greater leisure and convenience, while promoting stronger social community bonds through the enhanced facilities.
New Fitness Corner at 117 Bukit Batok West Avenue 6
The existing fitness corner has been upgraded into a workout station that comes with new safety flooring that minimises the impact of falls. At the new corner, residents can enjoy a wider range of fitness facilities, including a cross-training station, one for a hip-rotation workout, and a step climber. The new seating area next to it also allows parents and caregivers to chit-chat while keeping a close watch on the young and elderly who are exercising.
Bukit Batok East
Repair and Redecoration work was carried out at Spring View estate, which includes Block 290A to 290H, and 291A to 291F Bukit Batok East. These blocks were given a fresh coat of earthy brown paint, which evokes an eco-friendly theme in the quiet neighbourhood.
The conventional neighbourhood fitness corner at Block 258 Bukit Batok East Avenue 4 was injected with new vitality as the seating areas and new fitness station were splashed with a dash of red paint. Residents are also able to enjoy a full-body workout by using the shoulder press, abdominal workout using the sit-up bench, and a station for cross-training.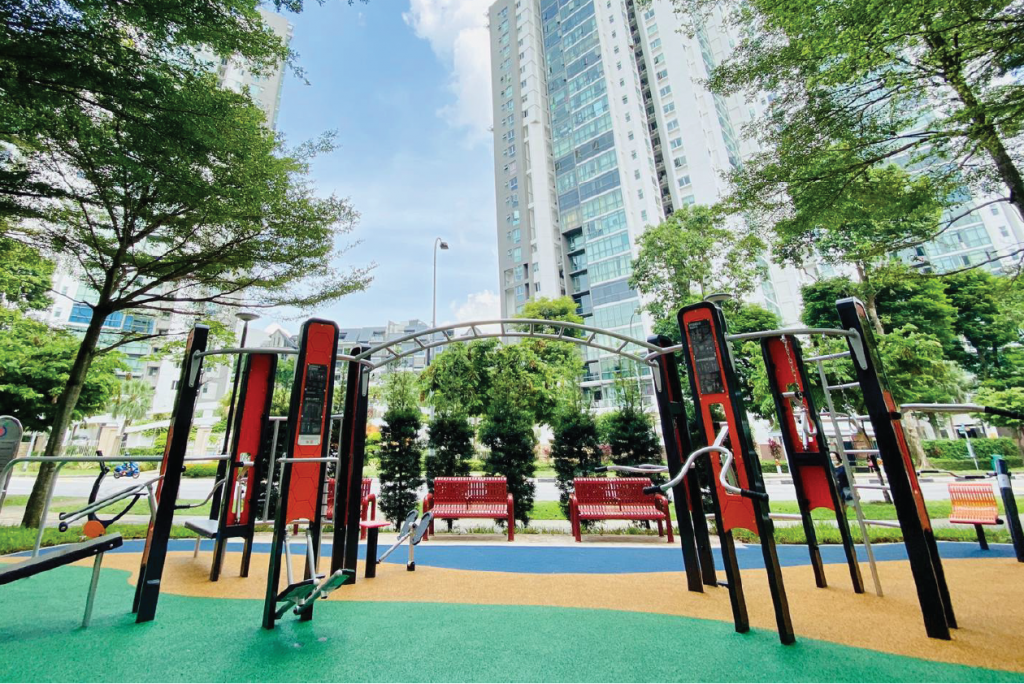 Clementi
With the recent construction of a new roof at the existing ramps at Block 354 to Block 356 Clementi Avenue 2, Block 347 to Block 348 Clementi Avenue 5, and Block 377 to the existing bus-stop, wheelchair-bound residents no longer have to bear the brunt of the rain and blazing sun when they commute between their home and destination.
Jurong Central
Marrying fitness with nature, the new jogging track at Block 305 to Block 310 Jurong East Street 32 comes with a timber trellis, aiming to set your adrenalin pumping while giving you peace of mind through the soothing greenery nearby.
Those who like obstacle challenges can take a stab at the new obstacles that have been built in the newly reconfigured fitness corner at Block 407 Jurong West Street 42. For those who prefer a less strenuous workout, there are also user-friendly workout stations at the fitness corner.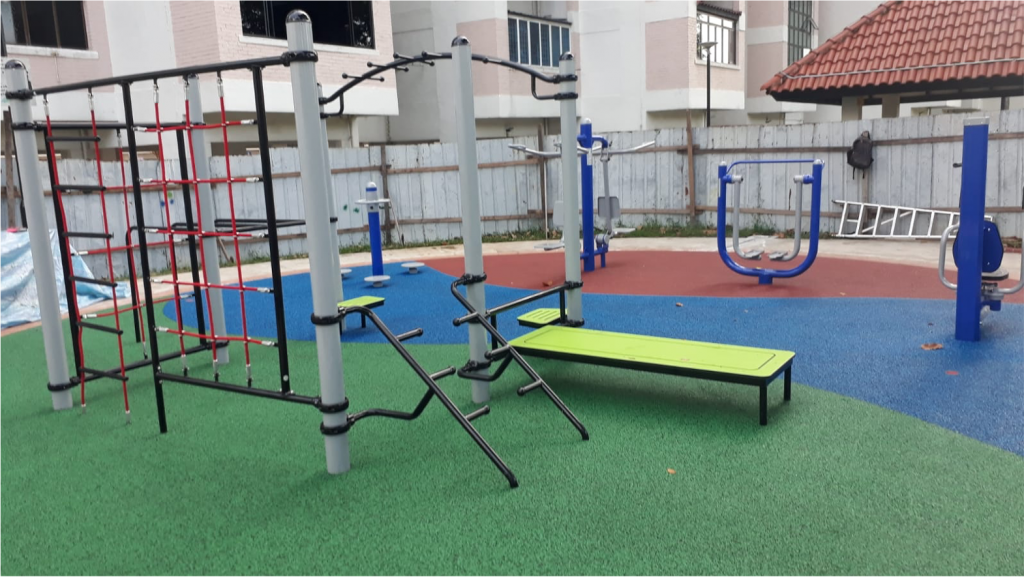 As kids are spending more time on their mobile devices – think online learning and video games – the new playground at Block 426 Jurong West Avenue 1 is designed to be a more appealing outdoor space that evokes the curiosity and imagination of the young, while promoting free-flowing movement.
Jurong Spring
With its exercise stations located side by side, the new fitness corner at Block 460 Jurong West Street 41 is designed to promote interaction and bonding. The new playground at Block 549 Jurong West Street 42 allows kids to take a break from their study routines and have some fun, engaging in physical activity with their friends at the serpentine tunnel slide.
Taman Jurong
The green plot of land in front of Block 138C and 138D Yuan Ching Road has been converted into a new playground for children to enjoy some chill time right at their doorstep.
Yuhua
The playground at Block 108 Jurong East Street 13 has been upgraded to make outdoor physical activity a more immersive and fun experience. Children can also catch up with their friends at the outdoor booth, which has four seats.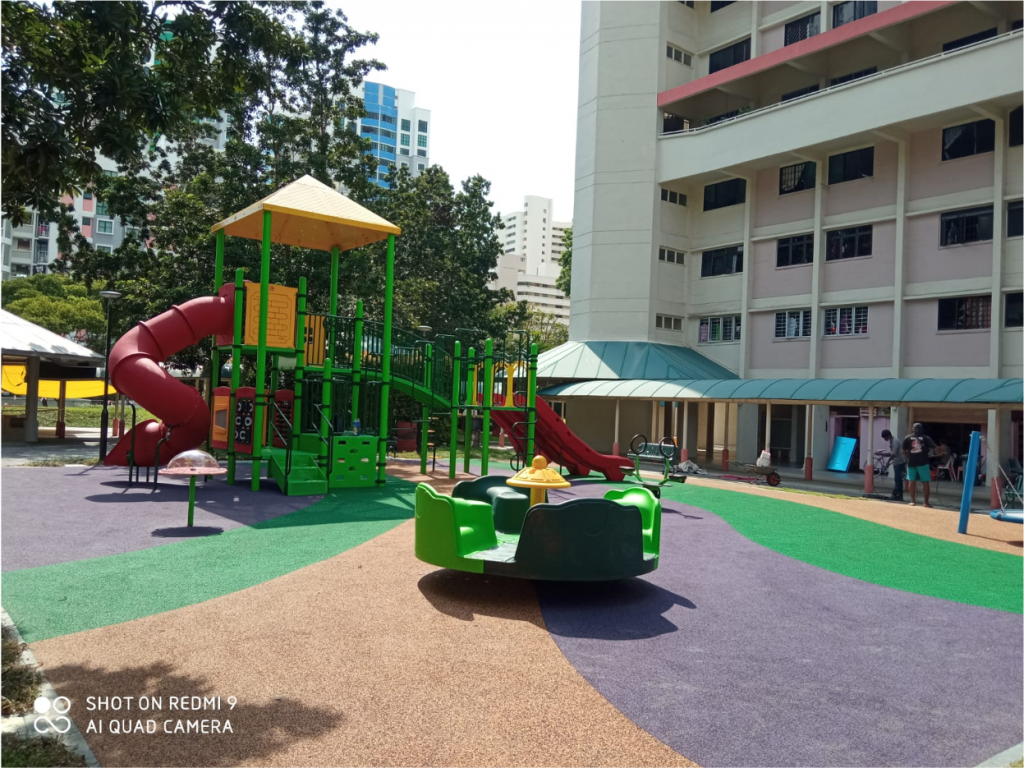 A lively environment can motivate people to work out more, and the upgraded fitness corner at Block 101 Jurong East Street 13, which overlooks a flyover, does just that. The new multi-coloured fitness corner blends in with the surrounding neighbourhood and offers residents an energetic workout.