In 2019, a 60-year older woman's three-room Housing and Development Board (HDB) apartment on the ground floor in Commonwealth Crescent was overflowing with junk. The lady hoarded everything from newspapers and aluminium cans to discarded clothes and appliances. Unfortunately, her hoarding act got her neighbours worried as the trash was a potential fire hazard.
According to the Singapore Civil Defence Force (SCDF) website, there are hundreds of fires in HDB common areas every year. Obstruction to common corridors and firefighting equipment, such as dry risers and hose reels can seriously hamper firefighting efforts. It also makes smooth evacuation difficult during a fire emergency, thus endangering residents' lives.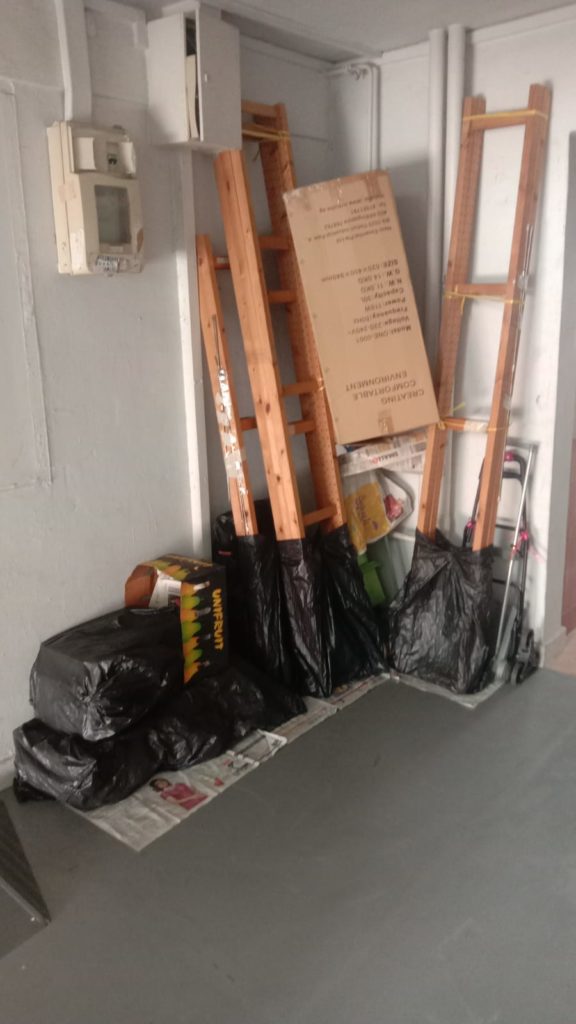 For instance, residents should not store combustible materials along common corridors. It would be advisable to follow the SCDF safety guidelines to help create a safer living environment for your loved ones. These include:
Keeping a minimum clear escape passage of 1.2* m clearance from the parapet wall where the shoe rack is allowed. This will enable the ambulance crew and your neighbours who use wheelchairs to access the passage during emergency cases.
To prevent the obstruction of the escape route, please do not place items such as clothing racks in the common corridor unless they can be easily folded or removed during times of emergency.
As it is, hoarding in HDB common areas is a perpetual problem that many residents face. In addition, the increased clutter in recent years has attracted the attention of many due to safety concerns. It is essential to address this issue.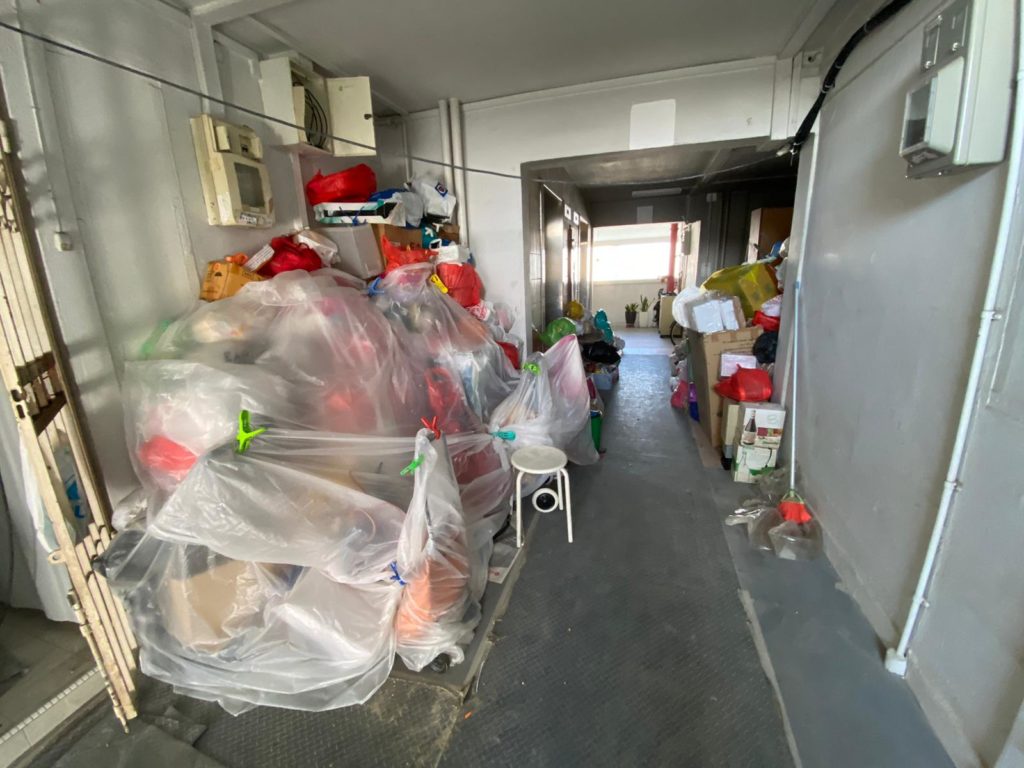 In a parliamentary reply back in May this year, the Ministry of National Development shared that hoarding is a behaviour characterised by excessive acquisition and persistent difficulty in discarding possessions. People hoard for various reasons, including social and mental health issues. Some may start off accumulating with the good intention of reusing and recycling. In contrast, others do it because of loneliness and the need to engage in something they consider meaningful. Moreover, hoarders often lack insight into the consequences of their hoarding and may not seek help independently.
There is no one-size-fits-all solution as the underlying motivation for hoarding and context vary from case to case. So the Municipal Services Office has worked with relevant agencies to develop the Hoarding Management Framework, which guides officers across agencies in providing coordinated support to address the hoarding issue. In cases where a hoarder is assessed to have been suffering from mental health issues based on a set of established criteria, they will be referred to the Agency for Integrated Care (AIC) and the Institute of Mental Health (IMH) for professional assessment and treatment.
If the issue is over obstruction of the common corridor, residents can approach the Town Councils. Hoarding related matters would be referred to HDB officers who would step in to carry out inspections. If the hoarding is excessive, HDB will ask the residents to remove the unwanted items. In hoarding cases where there may be regulatory breaches, HDB will work with the relevant agencies such as the SCDF (for fire hazards) and NEA (for pest control).
Apart from being unsightly and restricting access for wheelchair users, hoarding also affects your relationship with neighbours. For example, for more than 10 years, neighbours put up with the rubbish stench in an HDB block in Chinatown, which was left at the corridor and lift lobby.
Residents are urged to not obstruct the common corridors with giant flowerpots, shoe cabinets, laundry racks, and furniture to promote a better and harmonious communal living environment for everyone.
*Source: SCDF, The Straits Times, Ministry of National Development